20K on a Strange day.
Well just strange in the fact that I watched a lot of TV. I don't usually watch TV but now that I bought a 4K 43 inch TV with Roku, I figured I would finally watch Stranger Things which I have heard a lot about over the last few years.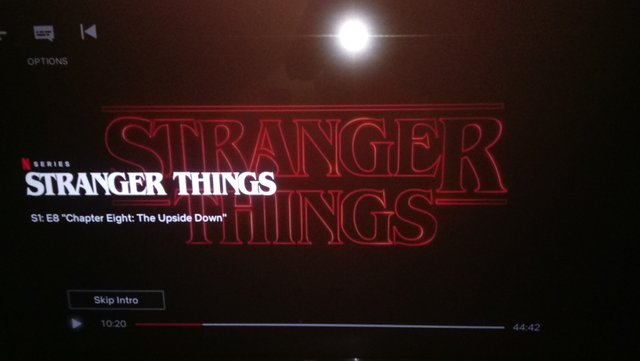 I don't sit still while I'm watching TV because I like to keep moving around. I must have moved around quite a bit because I got a great number today. I also took a long walk so that was part of it.
Stranger Things is a Netflix TV show about some kids living in Hawkins Indiana in 1983. Apparently something happened at a government military building in town and it created very bad consequences. Show has a good story line and special effects and I've been enjoying it. Right now I'm up to season 1 episode 8.
Have you watched Stranger Things? Is there another show you have Binge watched?


20406