15K on a nice summer day!
Today I got most of my activity by taking a long walk on the walking trail. I had three or four rabbits cross my path. Also there were a lot of squirrels out there as well. I got a picture of one of the rabbits although it was from a distance and my camera doesn't take very good pictures. But here's the rabbit I saw on the trail today.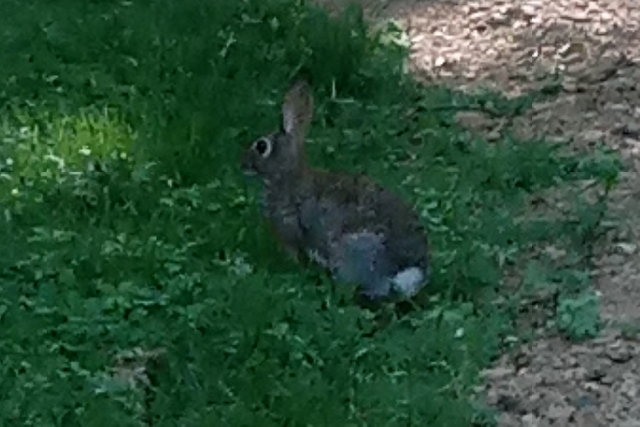 I also spend a few hours with a family member who came into town. Tomorrow I'm planning to play Water volleyball all day and night. I'm looking forward to that!
I hope you had a good day and I wish you a good tomorrow! ❤👍❤


15010