11K on a Market Rollercoaster day! 😮
The crypto markets have been up and down today. Right now I see Bitcoin at $5,013 and I see Steem at $0.46. Maybe we'll see some volatility for a while now.
So I set up a new piece of exercise equipment today. It's a chin-up bar that kind of attaches to a door frame. All you do is put it in there and the way it's made will make it stay in place. I just did 5 chin-ups today. I like to have good form and be safe so when I start a new exercise I start slowly!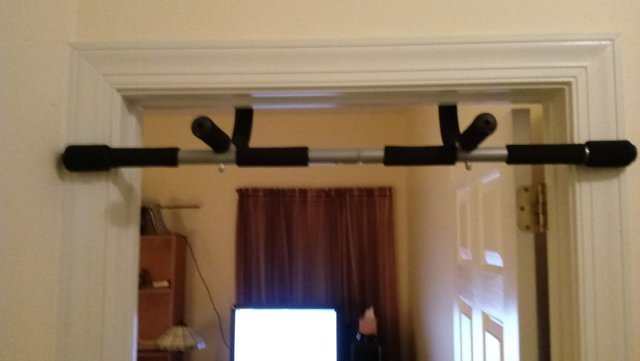 I also took a medium sized walk and then I lifted my dumbbells and did 25 push-ups in addition to the chin-ups.
How many Chin-Ups can You do?


Our awesome Steemit friend @heiditravels can do 5 pull-ups / chin-ups and she proves it in this video! She also does her push-ups for the #seven77 challenge!
77 Push Up Challenge: Pt 2&3 from Crypto Tips / @heiditravels. Follow her on all her social media, especially Steemit!


No song from me today but I will probably have one for you tomorrow!
I hope you all had a great day! 👍❤👍




11021

Daily Activity, Dancing, House Chores, Walking, Weight Lifting