12K on a restful day! 😎
I'm resting today because I have moved some heavy furniture over the last few days. if you've been reading my daily Fitness reports, then you know that I am moving. I have to clear out my house in the next 3 weeks. It's a lot of work but I'm finding things that I haven't seen in a long time. Some things make me happy, some things make me sad, and some things just need to be thrown away!
Over the last hour, I've been watching #Steem rise on #Bittrex! 👍❤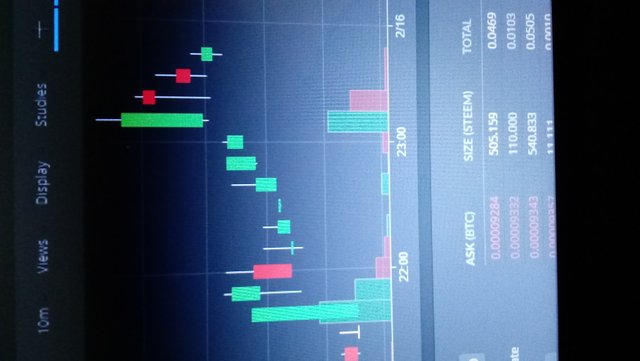 Turn your head sidweays or just go to Bittrex and look!
I hope it's a trend that continues. it's been about 10 months that we've been in this Steem bear part of the cycle. The last bear market was about 10 months also, so I'm hoping that we are getting ready to launch our rocket to the moon!!! 💰
Up, Up and Away!