20K today, it's an above average day!
Today I took a nice walk / jog which was a good warm-up for my weight lifting session. I have a very small gym in my garage along with some barbells. Then upstairs I have dumbbells and two pieces of equipment I'll take a picture of maybe tomorrow.
Actifit has a new feature where you can add a photo right from the app so I'll try to do that. I'll show you my two barbells!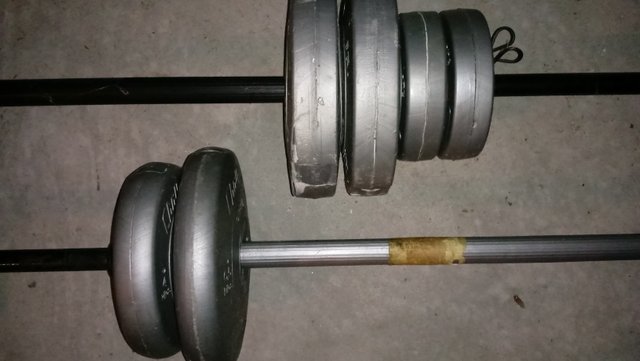 Also today I have been playing @SteamMonsters again which is fun again, because I'm winning again! I think I finally figured a few things out about that game.
Well that's it for now. I hope you're all having a great day! ❤❤


20305

Daily Activity, Dancing, Walking, Weight Lifting