My activity number today is 7 7 7 7 ! ! ! 🍀😃
We were talking about lucky numbers a few days ago in one of my activity Fitness tracker reports. I said that I don't really believe in that kind of luck. I believe that luck really does have a lot to do with what happens to people in their lives, but I don't really think numbers are a sign of luck or if there are unlucky numbers like 13.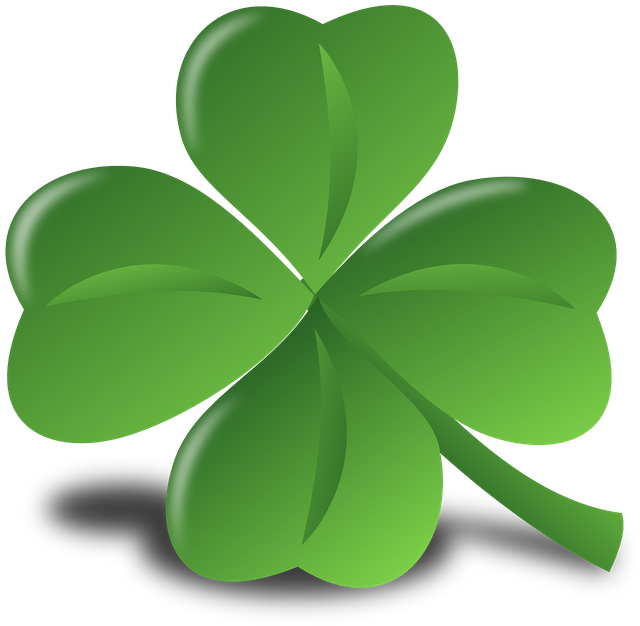 A Four Leaf Clover is supposed to be Lucky! Just like the number 7. image source
But today I saw that I was very close to 7777 as I was taking a walk so I decided to try to make that my number for today since it's just about midnight and time to post! 7 is often cited as a lucky number and jackpot winnings on slot machines are often 777 or 7777 so I thought it would be cool to have that number today!
[Now that I posted this, I see that the actual number is 7778. I must have twitched the phone as I was completing my report. Epic Fail!]
Aside from taking a walk and doing my daily activities, I also was up in the attic with my brother and father, seeing what was stored up there and what could be thrown out. We spent a few hours looking through the items and in addition to things to throw out, we found a box of stuff from my late grandmother. We brought that down and look through it.
It's interesting to see items saved by a relative who has passed on. We saw some great pictures and some items from her desk like thumbnails and rulers and pens. We even found some old phone books from her home town. It was nice to spend time with the family in this way.
I hope everyone had a nice day and I look forward to your comments! ❤👍❤




7778

Daily Activity, House Chores, Walking