14K on a busy day! Right now I'm watching game 3 of the World Series. The game is tied in the bottom of the ninth, one to one. There is a lot of tension in the air!
This is Game 3 and the Boston Red Sox are ahead two games to none, but the series has moved to Los Angeles, the Dodgers home town. There are a lot of famous people in the crowd as you can imagine since the game is in LA near Hollywood.
If the game remains tied then we will go to Extra Innings.
I got my movement number from talking a walk, and exercising while watching the game.
This morning I voted. I think it is a Civic duty to vote so I almost always do. If you would like to make a difference in your government then I suggest you research the candidates and issues on the ballot and go vote! If you do not vote, then do you really have a right to complain?
This afternoon President Donald Trump was here in Charlotte about 10 miles down the road from me. I didn't know he was in town but I got a call from a family member telling me that two other family members were there in the arena. I found a live stream on YouTube and watched but I didn't see my relatives. I did see a Trump speech similar to ones I've seen in the past. And I also saw a young sister and brother behind Trump on the right side of the screen who stole the show a few times. Cute kids!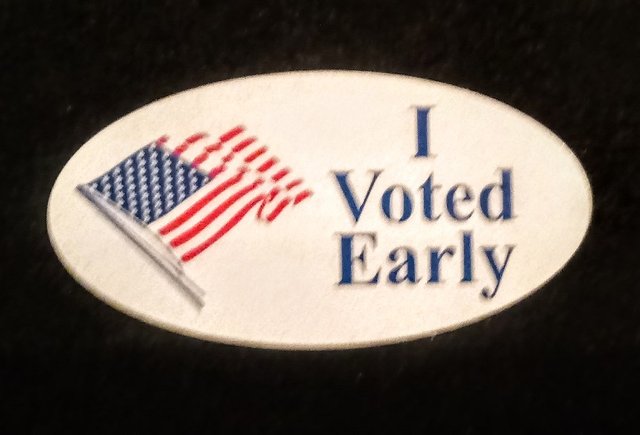 In my opinion, issues are rarely black and white. Often they are fuzzy and grey.
I'm not here on Steemit to talk politics, so I won't say anything about how I voted or what I think about Trump. I will just say that I take the time to think about all the different issues in politics and I don't agree 100% with either major party. I decide each issue independently, after some thought and research. And that's all I'll have to say about politics, and my day.
The World Series has gone to the Tenth Inning because it is still tied so I will post this and go back to watching the game. I hope everybody's having a great day and I look forward to your comments and posts on here! ❤👍❤


14013