The world was spinning around her
She closes her eyes. Just for a moment. How long can a moment be?
Sometimes it looks like eternity
She opens her eyes again and nothing had changed
The same chair
The same notes and pencils all around her
The computer screen had just gone black
.
.
.
.
.
She got up and rushed out
.
.
.
Almost sunset, a popular time of day
.
.
She looked up and saw a plane ready to land
.
.
Time to hit the road.
A day gone does not need to be a day forever lost.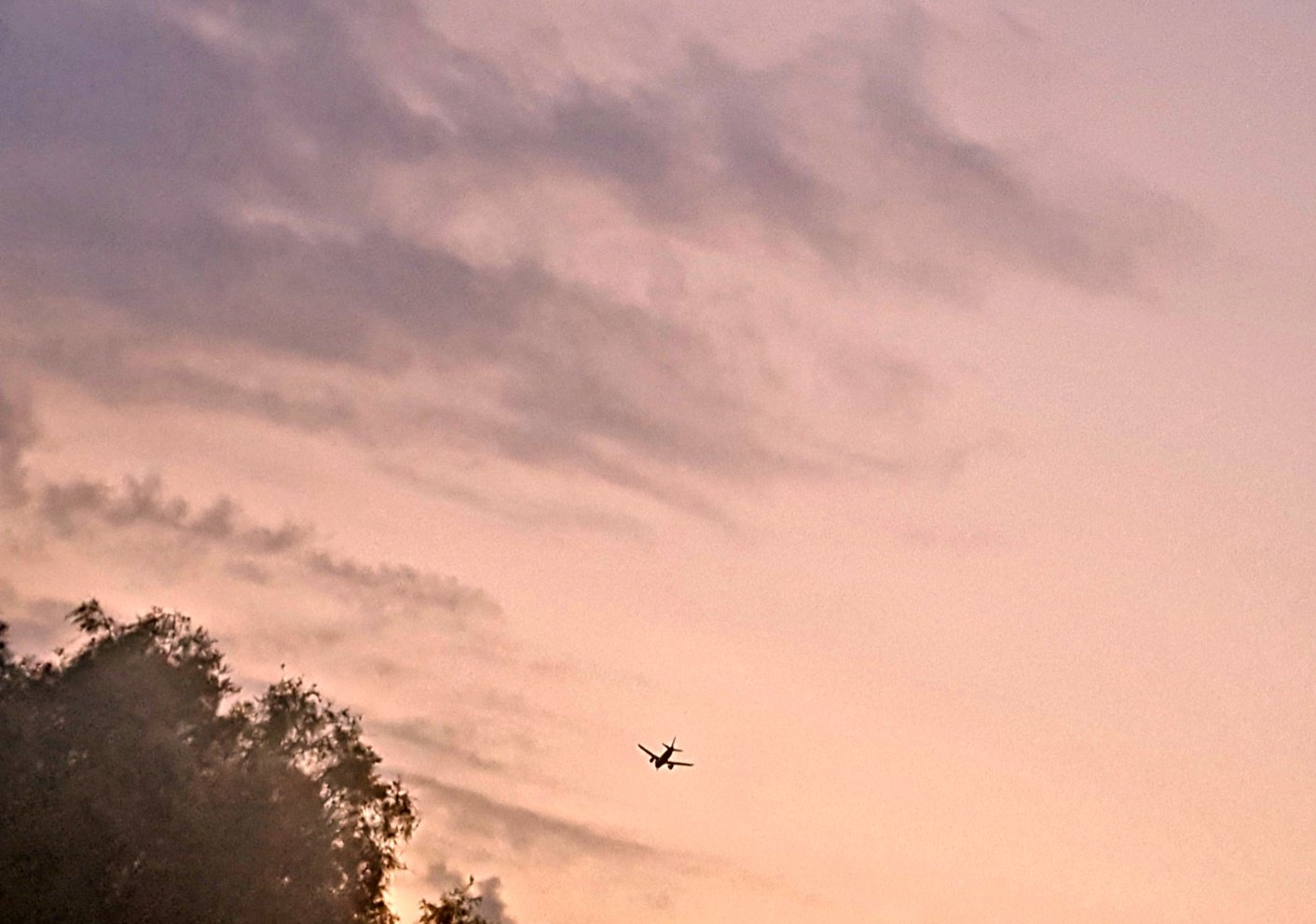 ---
Original message by app
I almost did nothing from what I planned to do today, but luckily I managed to do some kind of activity walking around my place. Actual report will follow next .. Thanks for visiting 💙⛵



6054