Hey There SteemVerse Friends
A couple of days back, the whole state, something like 4 million people prepared for water disruption in stages over 3 days.
Containers and pails sold out. People everywhere filled them with water prepared for the worse. So did I.
Day 1 rolled around, we showered, did the laundry, didn't cook unsure if there'd be water to clean up. The kids were told to stay away from the toilets in school. Bring enough water because the dispensers would be shut off. So on and so forth.
Day 2, today, rolled around and not much changed. Everything was pretty much as it was on Day 1. By evening, the news on radio informs us that it's done. Those who had water cuts will be getting their water back, and again in stages. So now I have to use these buckets of water, and I will have to find ways to use them the next couple of days.
Honestly, no complains :). I knew people who were affected.
Because of the no cooking, I had to go buy some food.I bumped into a signage. It felt like answers. Well, I am hanging on to this for now. Hustle!!!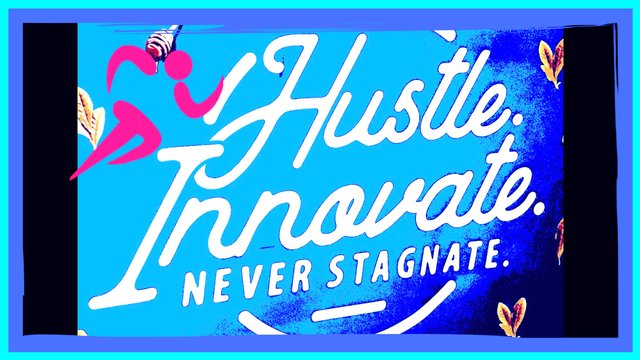 How was your day?

Images & Videos are from my Photo Gallery unless stated
Free Online Apps Used: Canva.com, ezgif.com




10800

Daily Activity,House Chores