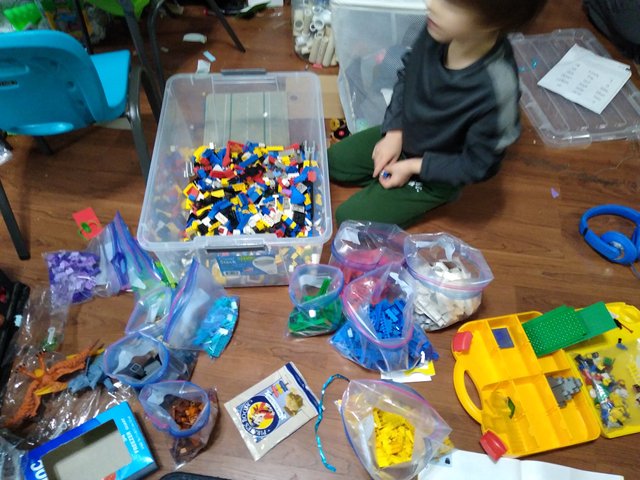 After giving the boys the rest of my old Legos and the new 1500 pc box it was time to do some organizing yesterday. The new box had the pieces separated into colors which seemed like a perfect thing to do with the old bricks. The old ones are all mid 80s to mid 90s era and so are the basic blue, red, white, yellow, and black colored. This made it a good bit easier to sort the Legos, even with about 5000 pieces in the tub. The HARDEST part of all this is going to some how convince the boys to try and keep the Legos at least minimally sorted out. About an hour was all it took to sort them all out.
This week is going to be a bit crazy and hopefully we are able to get everything done. I am waiting on the paperwork for my truck to arrive at the insurance agent office so we can go sign them and sign over the title which has to be done today since @stryeyz is gone tomorrow until Saturday. I have to go to the DMV/DOL tomorrow to transfer the title of the car into my name and also get the registration current and insurance on it before I drive it 1000 miles home. Wednesday night I leave for California to return Sunday/Monday while @stryeyz returns home Saturday evening. The boys will have a few days of "Grammy Time" with J having 2 days of school.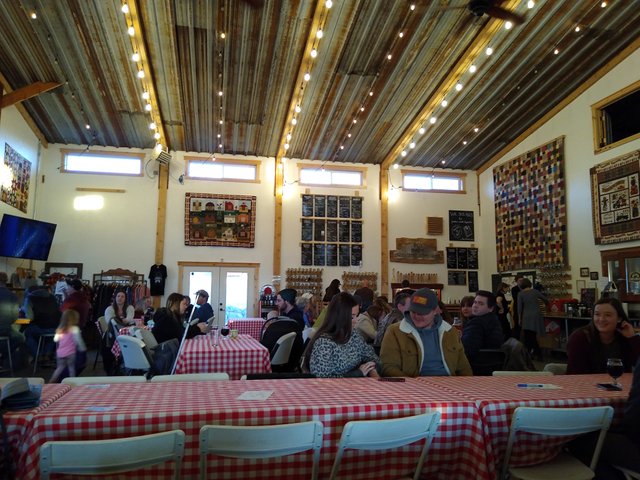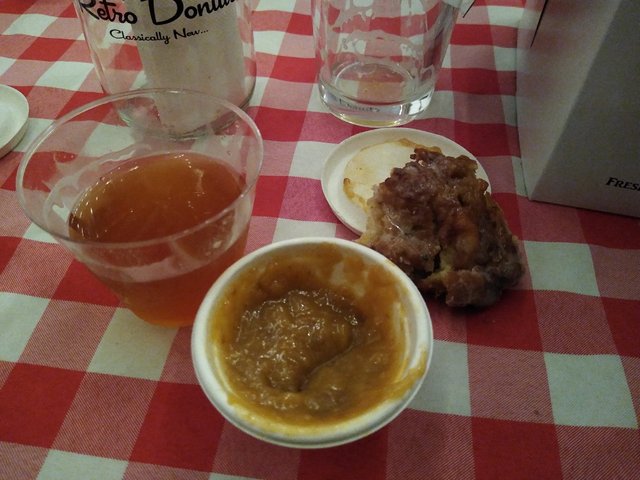 @stryeyz and I went to the donuts and beer pairing last night at the Big Barn Brewing on Green Bluff. It is the 3rd time it has been put on and the 3rd time I have been. Her co-worker's husband owns and runs the Retro Donuts store in north Spokane and they have worked with Big Barn Brewing to create a really cool event. 4 beers paired with 4 donuts. It is a unique experience that hearkens back to the "Kuchen n Beer" of Bavaria of old.
Today is busy with lots of prep, hopefully signing papers, and I get my new keyboard for my phone.




5011

Daily Activity, House Chores, Play with kids/grand kids, Walking