Hit 7k today. Not great but the weather was good today. However, I was trapped in meetings for most of the day. 😥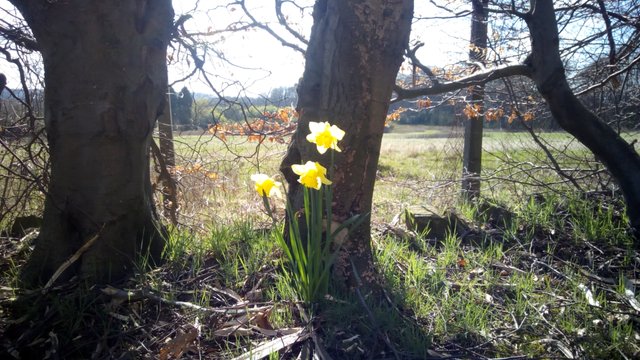 Picture of some lonely daffodils. I wish they could live longer.
Training Summary 👊
➢ Evening: Gym. General exercises and cardio exercise
➣Trying to keep of chocolate but failing.
Today's training was far later than planned and unscheduled. I trained at the gym but on different things, more leisurely than normal training.
Not ideal but back to normal training tomorrow.
If you have an interest in citizen science and medicine then please check out my latest post on
The Human Microbiome and World Community Grid.
https://steemit.com/science/@epicdave/the-human-microbiome-and-world-community-grid
Like Ducks and Cats? Check out My Ducklings meeting the Cats for the first time
https://steemit.com/dtube/@epicdave/ku8xcigi
Take care


7080

Aerobics, Elliptical, Rope Skipping, Treadmill, Weight Lifting