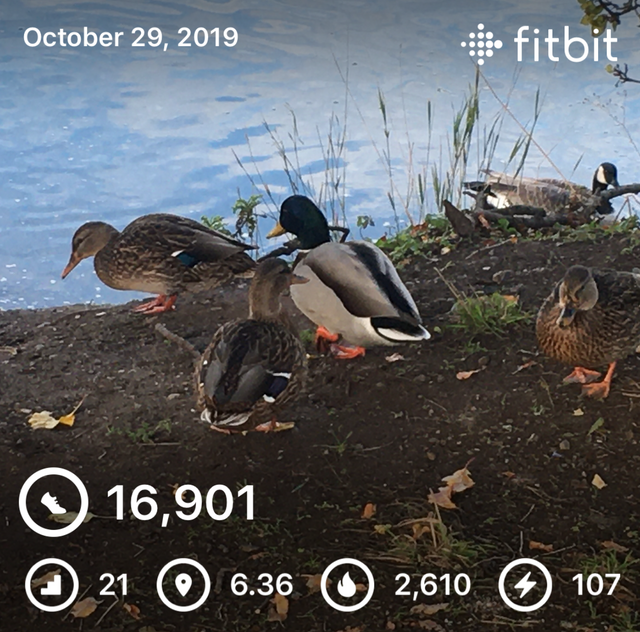 Some little duckie friends from Bellingham Bay
Hello everybody!
When I woke up this morning and first gazed out of the skylight over the bed, I thought it was going to be cloudy day. Since I wasn't 100% awake and also probably because the sun had yet to rise over the trees, it was difficult to discern that the sky was clear and waiting for the sun!
Being Tuesday, it was the other ladies Bible study group, so off I set for that. It was a bit off topic, but in the end, prayer (the topic that it's supposed to be about) was what was needed. Their church is going through another painful transition unfortunately.
Upon arriving back at home, I made coffees for Mike and myself so we could then leave to head to Bellingham to pay the real estate taxes. I took my neighbor Jan's phone with us as I am still working with Apple Support to try and resolve the WIFI connectivity issues it has. I felt vindicated when it would not hook up to the open public WIFI! Apple Support had wanted me to reconfigure Jan's internet to an open WIFI situation temporarily to see if it would hook up. So far out of 6 both public and private networks, it has only hooked up to 2. One private and one public. The others, 3 private and one public, it would not. I have requested that they warranty the phone and replace it. I've yet to hear back from them yet.
The bay in Bellingham was just beautiful! We did the usual walk to Fairhaven, and just as we had crossed the railroad tracks for the Burlington Northern Railway, the train gates dropped and here came the train!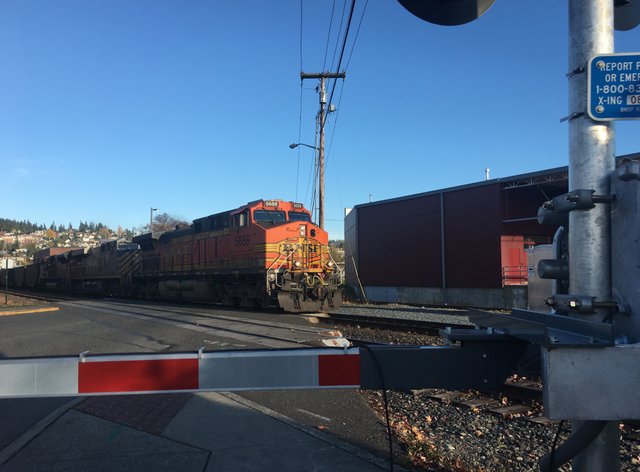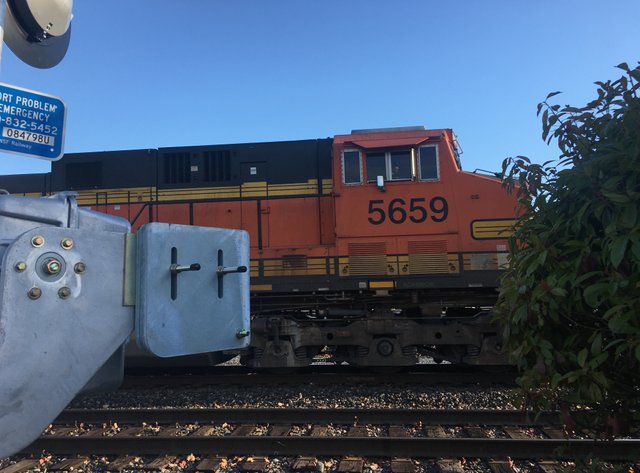 It was probably the closest I had been to a train at it's cruising speed. The engineer laid on the horn extra for us! The noise was awesome!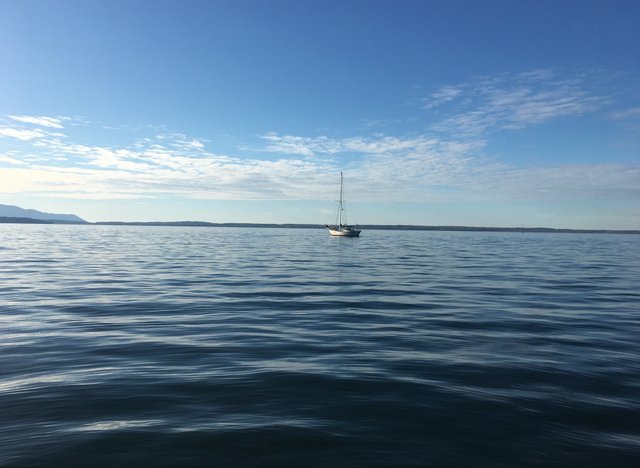 A lone sailboat anchored in the bay. We did see what I believe was a seal frolicking in the water, but he disappeared and swam away before I could get a good shot.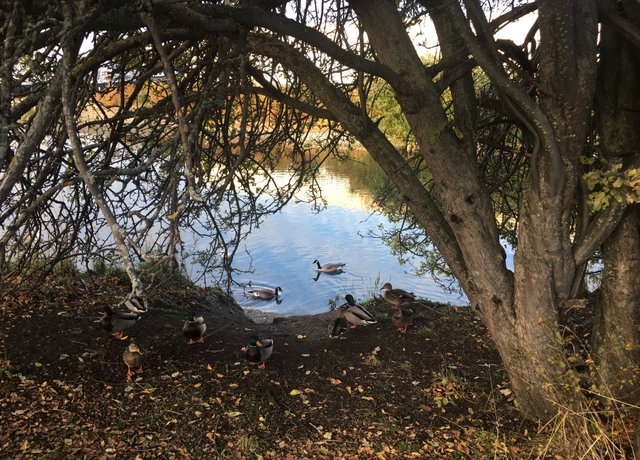 More duckie friends at the bay in Fairhaven.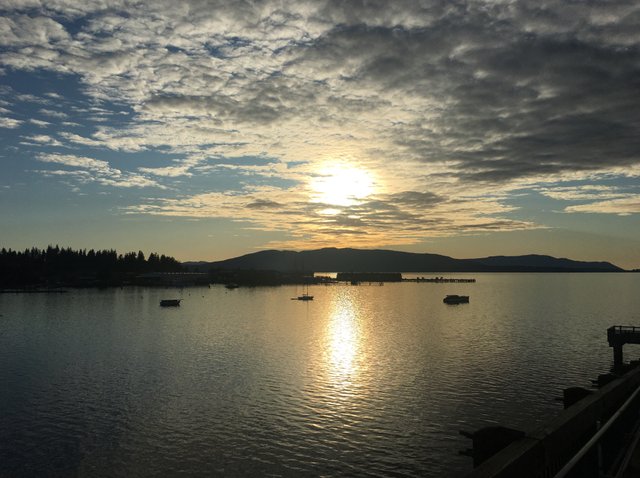 Sunset on the bay.
The sun was beginning to head towards the horizon and being out there after dark was not on my agenda. With the clear skies come cold temperatures, and I was not dressed for that. So we didn't stick around until dark.
A little Steemit and Actifit and then it will be time for bed. Tomorrow is my Monday at work, and I'm sure we are going to be very busy.
Don't forget about FITOCTOBER! There are only 2 days left in the month; time is passing for you to get your FREE Steemit account, if you don't already have a Steemit account. Click the link below and check the promo code box. Include the promo code FITOCTOBER to receive your free account. You will join the thousands who are getting healthier by being active and earn rewards while you hike! Everybody wins!
https://actifit.io/signup?referrer=elizabethbit
Well, that's if for now. Thanks for stopping by and have a wonderful @actifit day!




16901

Daily Activity,Hiking,Walking