My daily stuff: February 19 2023 deu/eng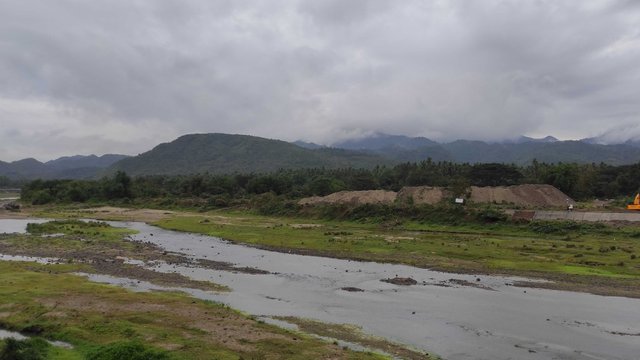 7400 Schritte ++ Dauerregen, fast ++
Hallo Freunde,
"Willst du Gott zum Lachen bringen, erzähle ihm, du hättest einen Plan"
Was hatte ich geplant? Ich wollte am frühen Morgen 4 km zum Strand gehen, quer durch die Bucht schwimmen und danach 3 Kilometer zurücklaufen.
Stattdessen habe ich öfter aus dem Fenster gesehen und auf den einen Moment gewartet, um trocken zum Markt gehen zu können, den ganzen Tag Regen und Regen.
Was solls, es kommen noch andere Tage, und zwar ganz viele.
Dafür hatte ich Zeit, mich mit den bevorstehenden Renovierungen auseinander zu setzen. Hier sind die Mentalitäten von Filipinas und Deutschen völlig unterschiedlich. Ich bin es gewohnt in einer relativ "klaren" Umgebung zu wohnen, ich brauche keinen Luxus, aber es muss alles da sein und handhabbar sein. Und wenn das nicht so ist, dann muss ich es ändern, sonst fühle ich mich einfach nicht zu Hause. Filipinos haben völlige andere Prioritäten. Sie verzichten lieber auf jede Annehmlichkeit wie Farbe an den Wänden oder wirklich nötige Sachen wie Schränke, Regale, ja selbst Küchenausstattung. Sie sparen dafür alles für ihr eigenes Haus oder Wohnung. Jeder Peso, der in eine Mietwohnung reingesteckt wird, ist ein verlorener Peso, könnte man sagen.
Aber ich will auch bis dahin angenehm wohnen, das kostet dann eben ein Vielfaches der Miete von derzeit 4000 Peso im Monat. z.B. einen Warmwasserboiler oder Fliesen statt Beton oder eine Küchenzeile, auf der man arbeiten kann, Schränke und dergleichen, Steckdosen da, wo man sie braucht, Türen, die man ohne Kraft und Quietschen bewegen kann, Waschmaschine, Fliegenfenster und Türen. Wahrscheinlich auch noch eine Klimaanlage, damit wir beim Arbeiten nicht zerfließen. Sicherlich kann man einiges mitnehmen, wenn man umzieht, aber viele Sachen eben nicht. Und die werden sicher 120000 Peso kosten, also rund zweieinhalb Jahresmieten der Landlady geschenkt in Form von Installationen, von Wasser und Strom, einer "normalen" Toilette mit Wasserspülung und einigen Umbauten. Neu wird es danach auch nicht sein, aber sehr gut annehmbar.
Für mich ist es kein Verlust; miete ich ein Haus oder Wohnung, in der alles vorhanden ist, zahle ich pro Monat zwischen 15 und 20.000 Peso und da funktioniert auch nicht alles, wie es soll. Also wenn ich hier länger als ein Jahr wohne, mache ich Plus, so meine Kalkulation. Außerdem sind die Nachbarn ganz nett, ich finde die Gegend am Rand des Dorfes sehr gut, ich mag es einfach. Und die Miete belastet mich nicht, wenn wir diese Wohnung als Basis zwischen Reisen behalten. Was sind schon 80$ pro Monat?
Es hat einige Zeit gedauert, bis @Reccandra dies akzeptiert hat, aber jetzt treibt sie mich an. Ausschlaggebend war die Waschmaschine und das warme Wasser, welches ich selbst nun gar nicht brauche. Für mich ist das "kalte" Wasser aus der Leitung mit seinen 25 bis 30 Grad warm genug.
So, aber jetzt muss ich zum Markt und danach mit dem Bad beginnen.
Habt einen schönen Tag, ihr alle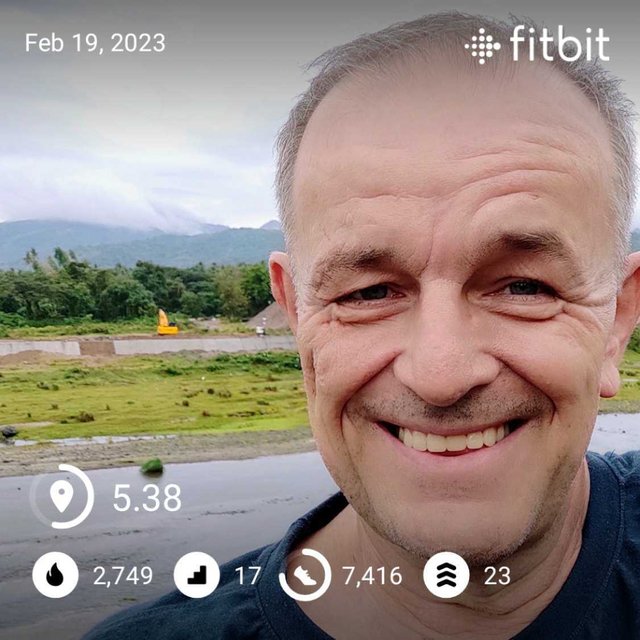 7400 steps ++ continuous rain, almost ++
Hello friends,
"Want to make God laugh, tell him you have a plan"
What did I have planned? I was going to walk 4 km to the beach early in the morning, swim across the bay and then walk back 3 km.
Instead I looked out the window more often waiting for that one moment to go to the market dry, rain and rain all day.
What the heck, there are other days to come, and lots of them.
Instead, I had time to deal with the upcoming renovations. Here the mentalities of Filipinas and Germans are completely different. I am used to living in a relatively "clear" environment, I don't need luxury, but everything has to be there and manageable. And if it's not, then I have to change it, otherwise I just don't feel at home. Filipinos have completely different priorities. They prefer to do without any amenities like paint on the walls or really necessary things like cabinets, shelves, even kitchen equipment. They save everything for their own house or apartment. Every peso put into a rented apartment is a peso lost, you might say.
But I also want to live comfortably until then, that costs a multiple of the rent of currently 4000 peso per month. For example, a hot water boiler or tiles instead of concrete or a kitchenette on which you can work, cabinets and the like, sockets where you need them, doors that you can move without force and squeak, washing machine, fly windows and doors. Probably air conditioning too so we don't melt when we work. Surely you can take some things with you when you move, but many things just not. And they will surely cost 120000 pesos, that is about two and a half year's rent of the landlady given in the form of installations, of water and electricity, a "normal" toilet with flush and some alterations. After that it will not be new either, but very well acceptable.
For me it is not a loss; if I rent a house or apartment where everything is in place, I pay between 15 and 20,000 pesos per month and there also not everything works as it should. So if I live here longer than a year, I make plus, according to my calculation. Besides, the neighbors are quite nice, I like the area on the edge of the village, I just like it. And the rent does not burden me if we keep this apartment as a base between trips. What's 80$ a month?
It took some time for @Reccandra to accept this, but now she is pushing me. The deciding factor was the washing machine and the hot water, which I don't even need myself now. For me, the "cold" water from the tap with its 25 to 30 degrees is warm enough.
So, but now I have to go to the market and then start with the bath.
Have a great day, all of you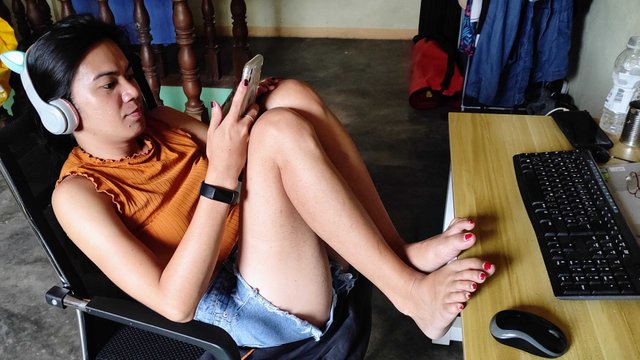 This report was published via Actifit app (Android | iOS). Check out the original version here on actifit.io