Football Genius: Roberto Mancini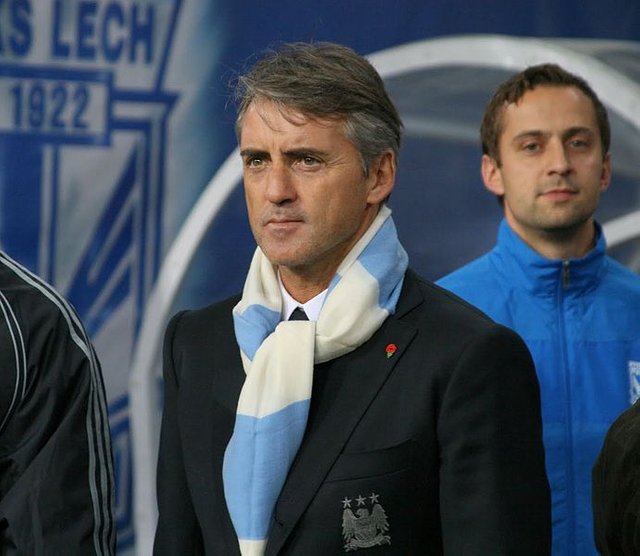 Creative Commons
---
Ciao Steemians!
---
The Mancio was a real football talent that played in Sampdoria and Lazio, certainly not two very famous teams, but despite this he managed with both to conquer an Italian championship, this is not a bad thing considering the fact that the two never had the economic availability of the most important and powerful clubs in Italy. In the Samp, together with Gianluca Vialli, the two formed a deadly couple, where Roberto was in the role of the classic number 10 with classy to sell which was able to invent extraordinary play, Gianluca instead, was an excellent number 9, finalizer without mercy for his opponents. They were so understanding that they were called the twins of the goal, a nickname invented for the legendary Paolo Pulici and Ciccio Graziani from the days when they played in Turin, and reused later for them. Not bad as Goleador the Mancio, in 765 games played between Club and National team, he has scored 207 goals and only produced 20 assists.
His heel goal against Parma when he was playing for Lazio is a symbol of his skills. Not just acrobatic heels, however, often made part of his repertoire snips, flying kicks and magistral free kicks. After a wonderful career as a player started in 1977 in the youth academy of Bologna, where he remained 5 years, ended in 2001 in the ranks of Leicester City, in England, where he played only 4 games. Meanwhile, first in Liguria and after in the capital, he won 2 Serie A, 6 Italian cups, 2 Italian Supercups, 2 Cup Winners' Cups and a UEFA Super Cup, unfortunately he never managed to win the most prestigious trophy in Europe or to get big results with the Italian national team.
Here we are at the national team, we say that his relationship with her is much better today than that of his years as a player, a very complicated relationship that resulted in only 36 games played and 4 goals scored, trophies won: zero. This very complex situation has the name of a city: New York. During a tour in the U.S.A. in 1984, one night came the unfortunate idea of leaving the hotel where the team was staying to go and have fun with some teammates and going around the Big Apple. This get-away was discovered by the coach Enzo Bearzot who made him pay hardly, because he was no more part of the national team players for many years.
---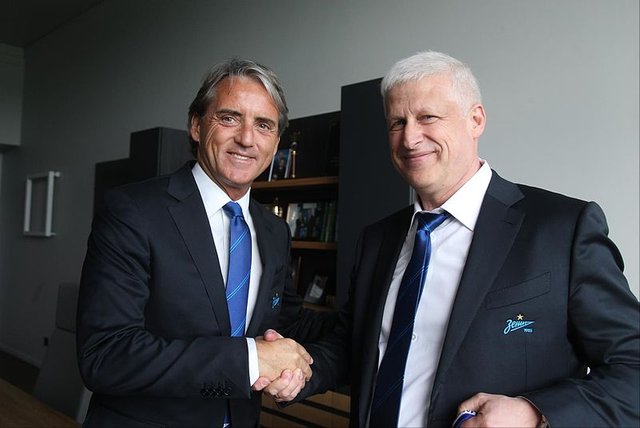 Creative Commons
---
Now, unlike then, the relationship with National team has come really close because Rosichello (his Roman dialect nickname about is bad attitude for defeats) is now the coach. His coaching career began after the following season he personally led the roses of Fiorentina, Lazio, Inter, Manchester City, Galatasaray, Inter again and the last club so far was Zenit St. Petersburg. His Palmarès in the coach's shoes is very respectable: 3 Scudetti with Inter, 4 Italian Cups with Fiorentina, Lazio and two with Inter, with the milanese team he also won two Italian Supercups.
Even his adventure outside Italy has brought good results, managing to win a Premier League, an FA Cup, a Community Shield and finally a Turkish Cup. Now he is trying to bring Italy to play for the European Championships of 2020. He has coached prestigious clubs but he has never attended them by players for a joke of fate, in 1977 he was the best talent of Jesi, the city in which he was born, at the time he did an excellent audition with AC Milan at the end of which he was promised by the leaders of the team who would contact him soon, but they never called him back. After a few years he discovered that they had sent the letter to the wrong address, they did not send it to the Aurora (where he played it) but to Real Jesi.
His coaches mentor were two: Vujadin Boskov, with whom he won the Scudetto in 1991 with Sampdoria jersey, at the time the rumors said that "the lineup is done by Mancini". After that Sven Goran Eriksson, who after having been his coach in blucerchiato, wanted him with him to Lazio to win the 2nd championship, it was his last years as a professional player and it is said that he learned the art of managing the locker room . His career in the football world could still prove to be quite long and give him big satisfactions.
---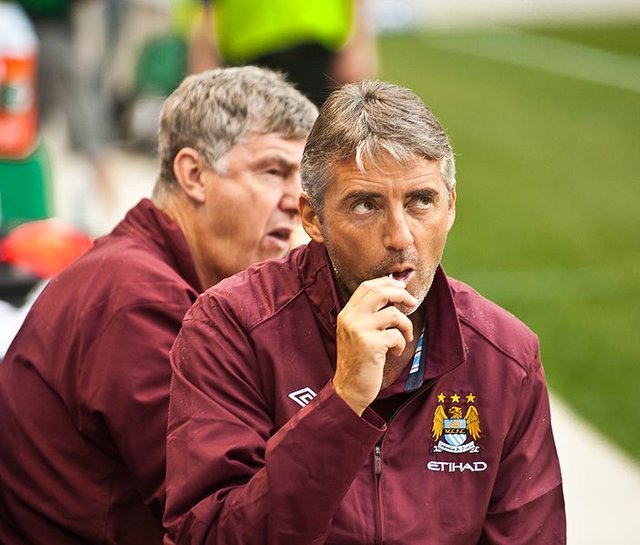 Creative Commons
---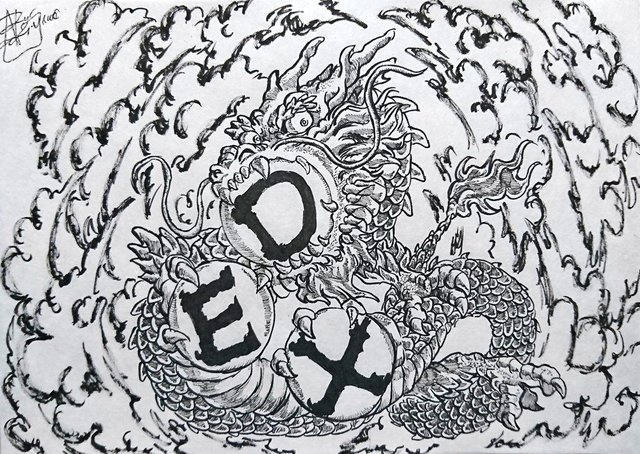 Logo by @ryo-6414
---
You can find this post also on Scorum


10062