On Tuesdays I have a recurring appointment at 8 (although last week's was canceled due to the snow) so I got ready for the day before my walk rather than after it like I normally do, and then walked to the riverbank path a little later than I regularly do. Here's a photo with a blue heron in a part of the river I usually pass at a time that's too dark for photos on my regular schedule.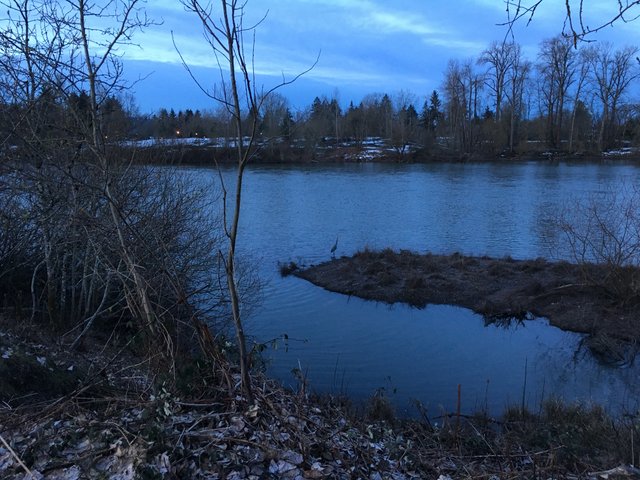 I followed the riverbank path south. It looks like a number of trees weren't able to cope with the recent snow. Here's one that seems to be in the middle of being cleaned up.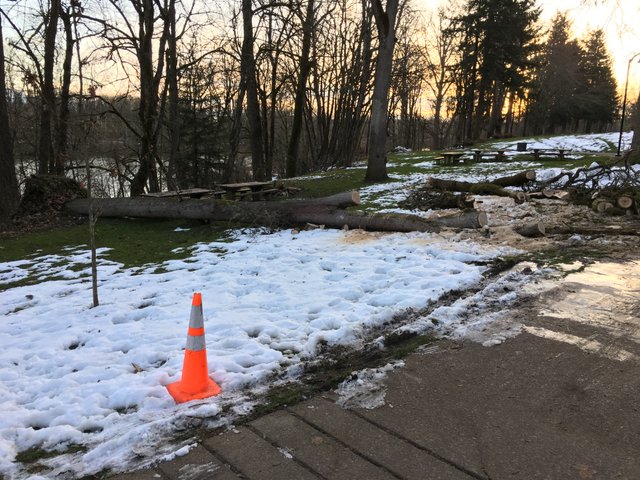 I took the path to Alton Baker Park where I killed some time until it was time to head over and arrive on time at my appointment.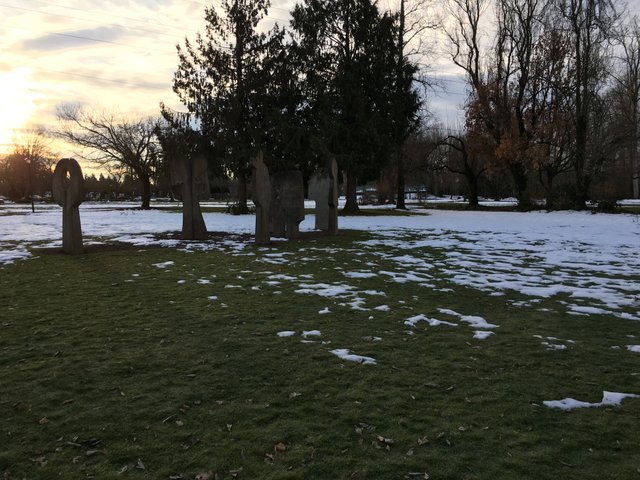 Then after my appointment I headed home, remembering to get my #AutomaticWin screenshot before 10am.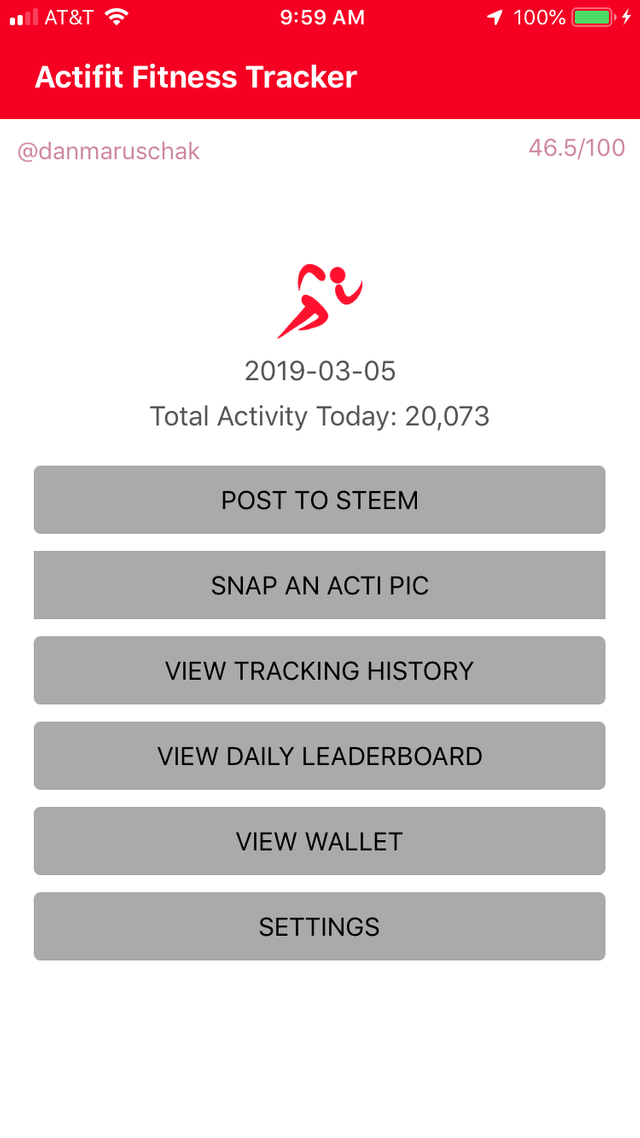 20118