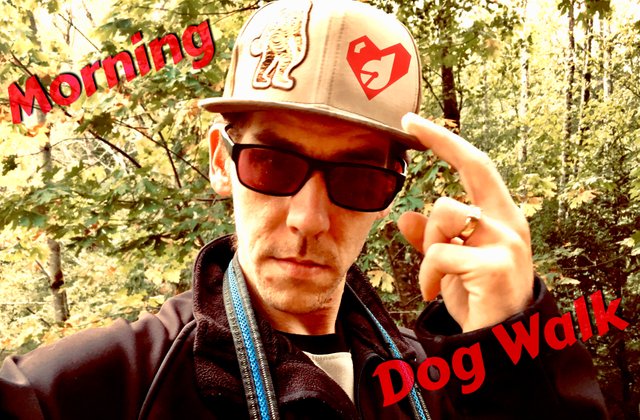 Went for a morning walk with Jerry after retrieving my car, last night was our anniversary date night so we walked home. Wish I thought to post that last night, 55 minute drunken stumble lol.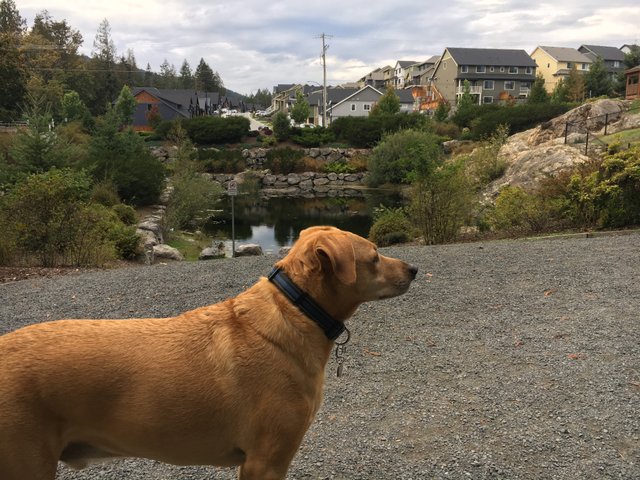 This mornings walk was about 20 mins.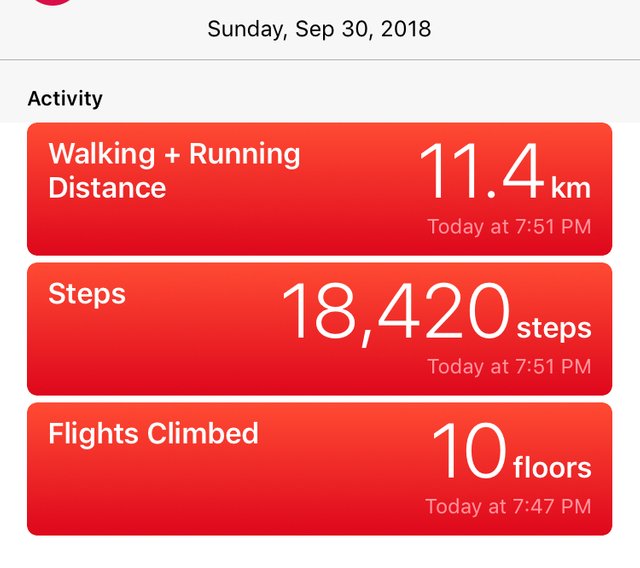 Total tracked 11.4km, 18,420 steps, 10 floors.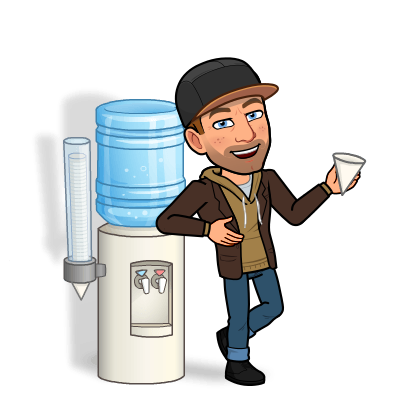 Pretty average work day, 10am mixing shift. I was training the new guy so pretty well lots of hovering and double checking. Worked on the divider for most of the morning once the new guy was organized, 1,180 kg dough lifted into the divider in 20 kg pieces then scaled at 1.3kg. The evening I did the 120 dozen buns hand rolled crusty mini which was more tiring.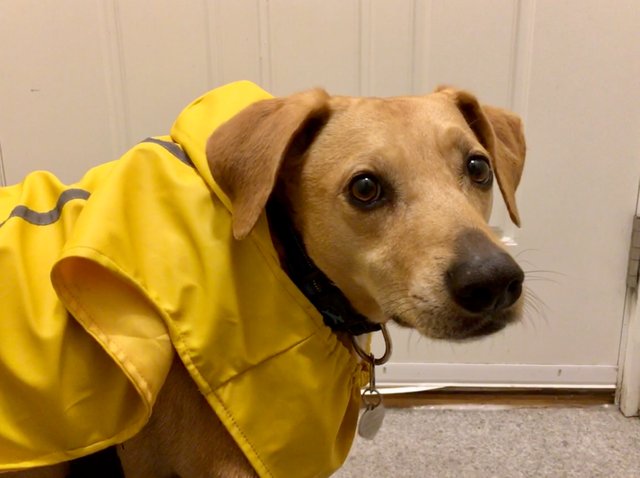 Evening dog walk was about 25 mins, it's raining this evening so I dug out Jerry's rain jacket. He does so much better in the rain when he has it on.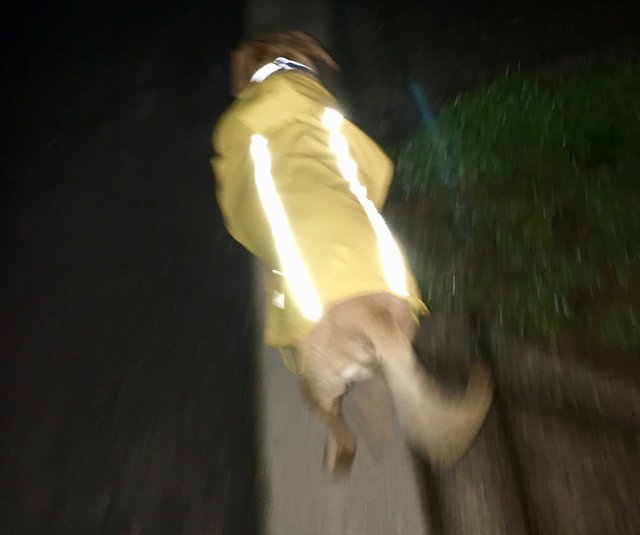 It also adds to how visible he is, cars cannot say they didn't see him!
Let me know your thoughts in the comments below!!!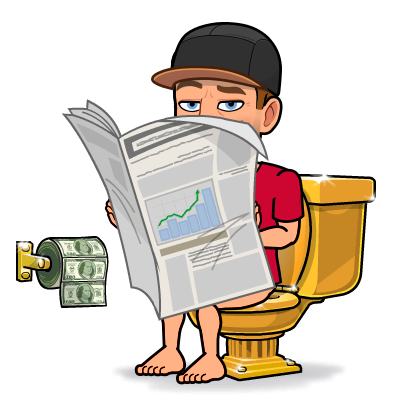 Thats it @d00k13 OUT

18420