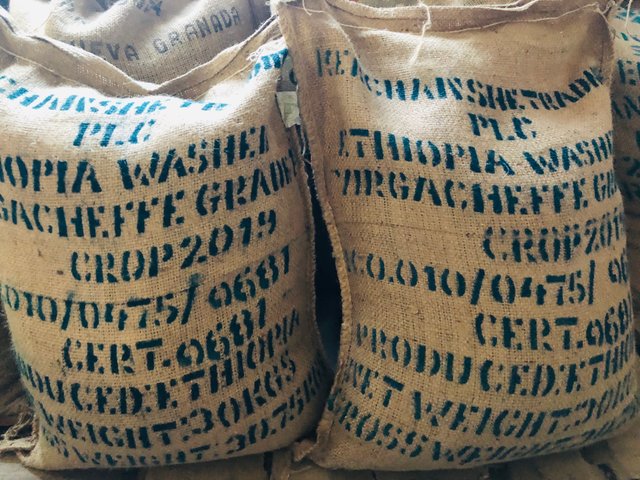 Another flat our working day, roasting a whole load more coffee including the Ethiopian Yirgacheffe pictured above - it just flies out everyone loves it those sacks will last me a week and a half or so.
I had the exhibition crate to finish filling and seal up - it got so late I forgot to take a picture of the contents before I fitted the side and top! It's been collected by the shipping agent tomorrow, and when I get to the exhibition center in London on Sunday it should be on my stand ready to unpack. I'll take pictures there, the top will have to come off first - and as it's 1.9 meters high and I'm not taking steps to London on the train - I will have to do some nifty parkour to get on top to undo the screws. I will be taking a power screw driver for that job - there are loads of screws for just the top and side.
So now it's three days of building roasted coffee stock because I won't be around to do it Monday or Tuesday. And I keep picking up volume orders with a new one just confirmed for 96kg - that's a lot of roasting when you can only do 5kg at a time!



10571

Daily Activity,Moving Around Office,Walking
| | | | | | |
| --- | --- | --- | --- | --- | --- |
| | | | | | |
| 32 cm | | cm | | 34 cm | |