Někdy si připadám jako kometa. Jen proletim a z dálky obdivuji třeba stavby kostelů, zříceniny hradů, nebo pěknou krajinu. Asi jako dnes. Dopoledne jsem proletěl Klatovskem a odpoledne Novohradskými horami.
Sometimes I feel like a comet. I just fly through and admire, for example, church buildings, castle ruins or a beautiful landscape. Like today. In the morning I flew through Klatovy and in the afternoon through the Novohradské Mountains.
In flight I look here or there, in flight I see some interesting. Like a comet, I can't stop and fly on.
Today I managed to take only one shot. I managed to take a picturesque church in Horní Stropnice only because I had one unloading in its neighborhood.
V letu nahlédnu sem nebo tam, v letu zahlédnu nějakou zajímavost. Stejně jako kometa, nemohu zastavit a letím dál.
Dnes se mi povedl udělat jen jeden snímek. Malebný kostelík se mi podařilo vyfotit v Horní Stropnici jen díky tomu, že jsem měl jednu vykládku v jeho sousedství.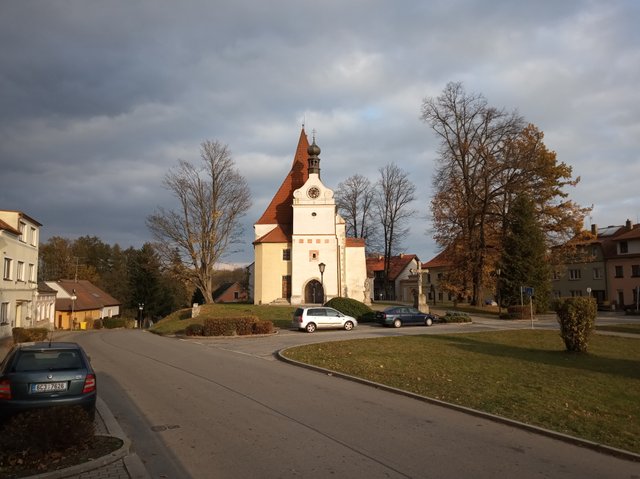 41316

Daily Activity, Moving Around Office, Walking