Dnes znovu kolem 20k. Zamestnavatel se mi stara o docela slusny bocni prijem;-).
Today again around 20k. The employer takes care of quite a decent side income ;-).
I have registered the idea that publishing this kind of physical activity is a kind of exhibitionism. Probably yes. However, we can say that everything we do in public, or in general, is a kind of exhibitionism ;-).
Someone does it because they enjoy it, another for the need of recognition, and another has its own reason. All this together has a single (for many hidden) meaning. We're all interested in energy. Those who do it for pure pleasure do not need much energy from others. Other reasons are more or less focused on gaining energy from others.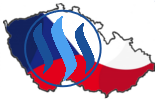 Zaregistroval jsem názor, že zveřejňovat takto svou pohybovou aktivitu je jistý druh exhibicionismu. Asi ano. Dá se však říct, že vše, co děláme na veřejnosti, nebo dáváme ve všeobecnou známost, je svým způsobem exhibicionismus ;-).
Někdo to dělá proto, že ho to baví, jiný pro potřebu uznání a další má jistě také svůj důvod. To vše dohromady má jediný (pro mnohé skrytý) význam. Všem nám jde o energii. Ti, co to dělají pro čistou radost, mnoho energie od ostatních nepotřebují. Ostatní důvody jsou více či méně zaměřeny na získání energie od druhých.



20225