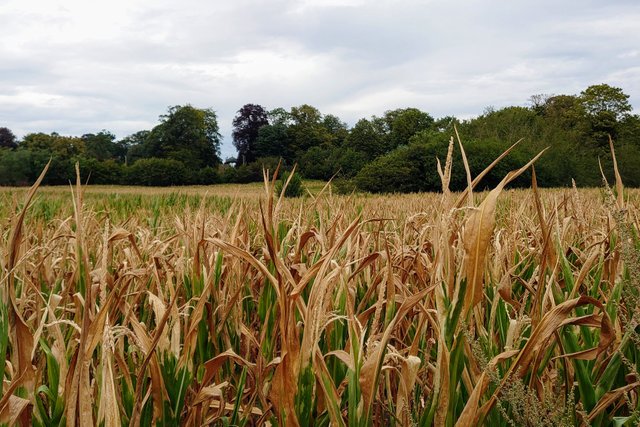 [PL] Byłem dziś wyjątkowo bardzo zmęczony po nocnej zmianie, w ciągu ostatnich dziesięciu dni miałem osiem dwunastogodzinnych dni pracy, teraz 48 godzin odpoczynku i w niedzielę powrót do pracy. Niestety tak bywa w wakacje, gdy trzeba pracować za kogoś na zastępstwo, jak ja wypoczywałem w lipcu to ktoś musiał wtedy za mnie pracować, teraz jest na odwrót. Wyszedłem jednak pobiegać, ponieważ ostatnio biegałem raczej spokojnym tempem to dziś postanowiłem trochę przyśpieszyć, szczególnie, że miałem w planach dystans poniżej 5 km. Oczywiście 5:43 min/km to nie jest szczyt moich możliwości, ale pozwala spokojnie biec bez "wypluwania płuc".
Jutro planuję raczej rekreacyjny odpoczynek, więc najprawdopodobniej będzie to spacer z żoną, żeby odpocząć przed kolejnym ciężkim tygodniem.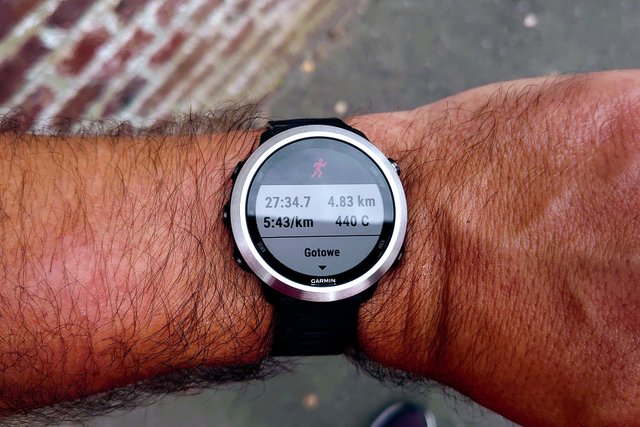 [EN] I was extremely tired today after last night shift, I had eight twelve-hour working days in the last ten days, and now I have only 48 hours break and on Sunday I return to work. Unfortunately, it happens during holidays, when I have to work for someone to replace, as I was resting in July, someone had to work for me, now it is the other way around. However, I went out to run, because recently I was running at a rather easy pace so today I decided to speed up a bit, especially since I had plans for a distance of less than 5 km. Of course 5:43 min/km is not the peak of my capabilities, but it allows me to run peacefully without spitting out my lungs.
Tomorrow I am planning rather recreational rest, so most likely it will be a walk with my wife to rest before the next hard week.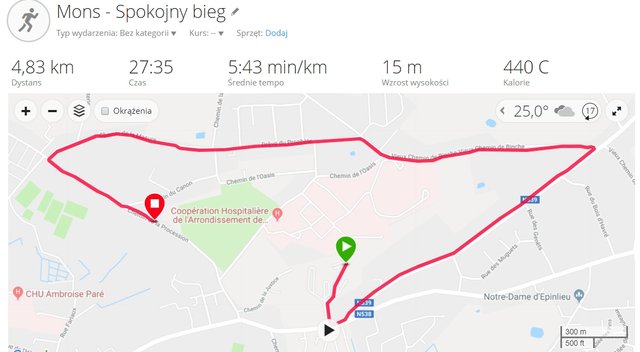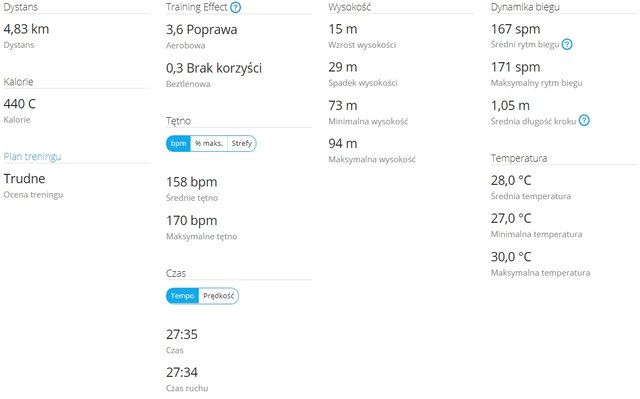 My 2019 stats: total distance 4032,37 km (+ 10,00 km)
Sport
Distance
Difference
Walking
1684,17 km
(+ 5,17 km)
Cycling
1866,59 km
Running
435,30 km
(+ 4,83 km)
Rowing
25,35 km
Elliptical
20,96 km
***
| Current Actifit User Rank: | 53.00 (+1.01) |
| --- | --- |
| | |
| Current AFIT Balance: | 61399,017 |
| Current AFITX Balance: | 10,1 |
| | |
Don't stop me now! Keep going!


13289

Jogging, Running, Walking