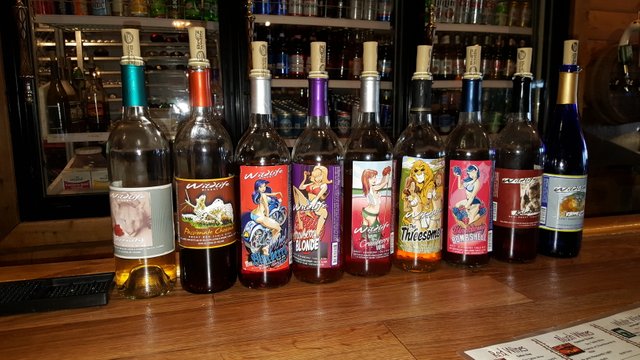 @crypt-skip had me out bright and early this morning for an automaticwin, followed by my Silver Sneakers class. So it was time fo u
r some rest and recreation this afternoon.
We got to Bretz Wildlife Lodge and Winery around 3:00pm but found they didn't start serving food until 4:00. I wasn't keen on hanging around for an hour because I was starving from all our hard work! But the owner was very persuasive with an offer of wine tasting of their own label made right there at their winery.
Who could refuse an offer like that? However, I wasn't expecting the bartender to pull out NINE bottles to sample. Whew! By the time that was all done, who cared about dinner? My favorite was the Lion Eyes Riesling, which is a semi-dry white wine. Another one we liked was a sweet concord called Passionate Cheetah. We ended up buying 3 bottles to take home. We did end up with dinner as well, I had a very nice salad with house specialty Vidalia onion vinaigrette, followed by catfish nuggets with sweet potato fries. And took half of it home with me because I was full of wine!
Bretz is a very interesting place. In addition to the winery, restaurant, and bar, there is a large outdoor area where they have live bands and dancing. They also have a sand volleyball court, horseshoe pits, and a large pond full of tame fish that come to the surface and beg to be fed.
The decor is based on a safari theme. Here are some pictures from the interior: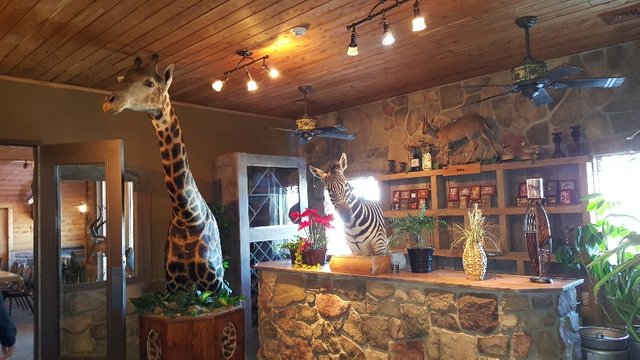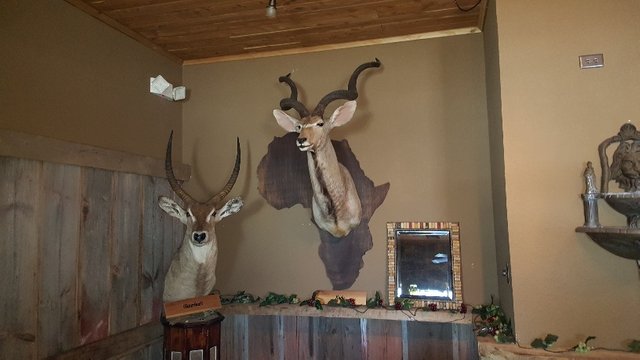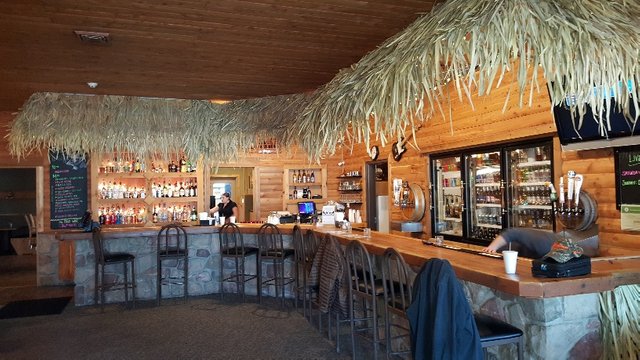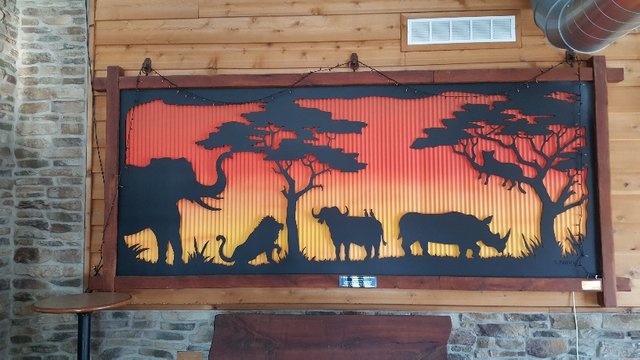 And if you haven't already checked out UpvoteBuilders, take a few minutes and do so. You're posting Actifit every day, why not make the most of your SP by delegating some to @upvotebuilders and getting a return vote daily in return. There is Power in Unity!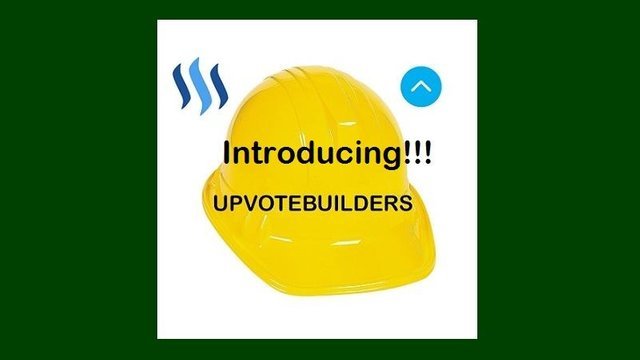 16047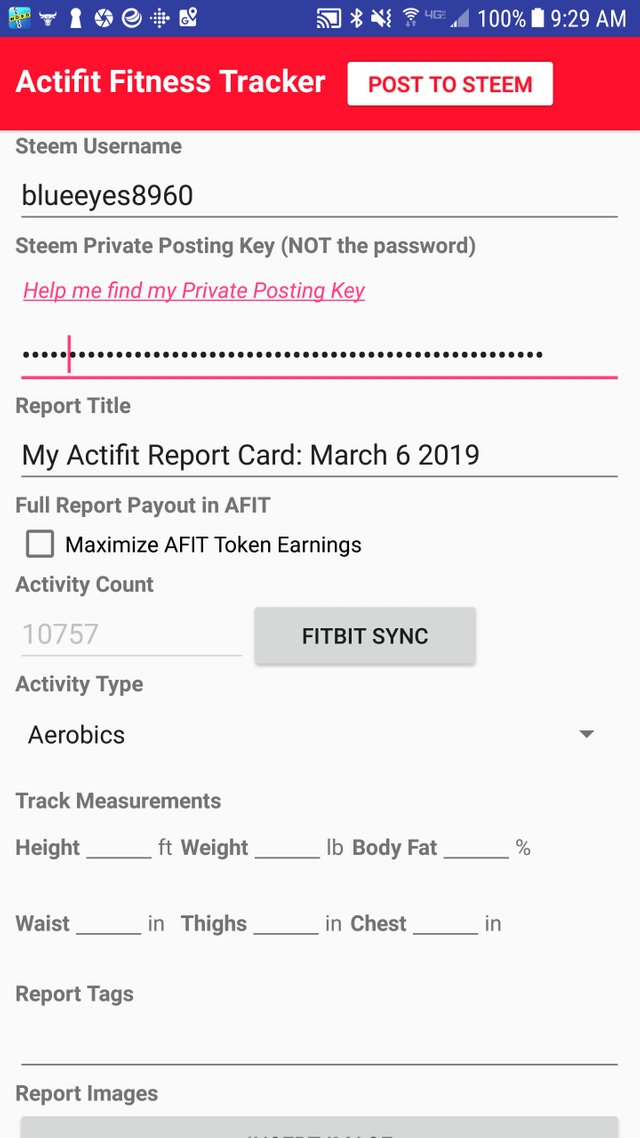 Aerobics, Treadmill



[credit@EdibleCthulhu]