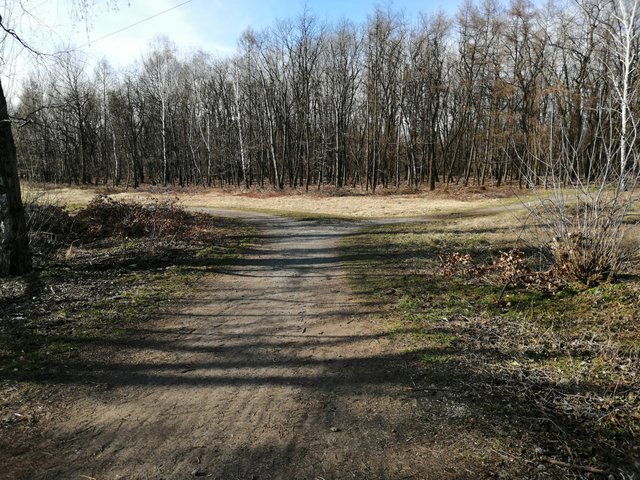 Today, for the first time after my illness, I went for a short walk after lunch. The day was warm and it was in the air that spring was coming in great steps.
Of course, I went to Pogoria Lake and Zielona Park, and there the people gathered from there. They were catching out of the houses when it got warm. When it was winter and snow, maybe I met three people, and today there were crowds. I wanted to take some pictures, but I don't like to take pictures when there is a crowd. Maybe I'm abnormal, but.... I don't like people. People were dressed differently, from winter outfits to short sleeves. Although I think it's too early, it's easy to get sick in such treacherous weather. I was dressed in a sweatshirt, a Flyers M1 jacket, military trousers and shoes. Additionally, I listened to my favourite songs while walking.
On this road leading to Zielona Park, where we came with Diana when she was younger, there were people from the congregation. Luckily, I came across a moment when nobody followed me and I took a few photos. As you can see, the road was full of problems.
All in all, I walked around the park and came back home.
Sorry for my poor english.
---
Dzisiaj pierwszy raz po chorobie wybrałem się na krótki spacer po obiedzie. Dzień był ciepły i czuć było w powietrzu, że wiosna nadchodzi wielkimi krokami.
Wybrałem się oczywiście na Pogorię i do Parku Zielona, a tam ludzi od groma. Powyłazili z domów jak się zrobiło ciepło. Gdy była zima i śnieg, to może spotkałem trzech ludzi, a dziś były tłumy. Chciałem porobić trochę zdjęć, ale nie lubię fotografować gdy jest tłum. Może jestem nienormalny, ale... nie przepadam za ludźmi. Ludzie byli różnie ubrani, od strojów zimowych po krótkie rękawki. Chociaż moim zdaniem za wcześnie, w taką zdradziecką pogodę łatwo się "zasrać". Ja byłem ubrany w bluzę, na niej kurtka typu "flek", wojskowe spodnie i buty. Do tego słuchałem sobie podczas spaceru ulubionych piosenek.
Na tej drodze prowadzącej do parku Zielona, gdzie przychodziliśmy z Dianą gdy była młodsza, ludzi było od groma. Na szczęście trafiłem na moment, gdy za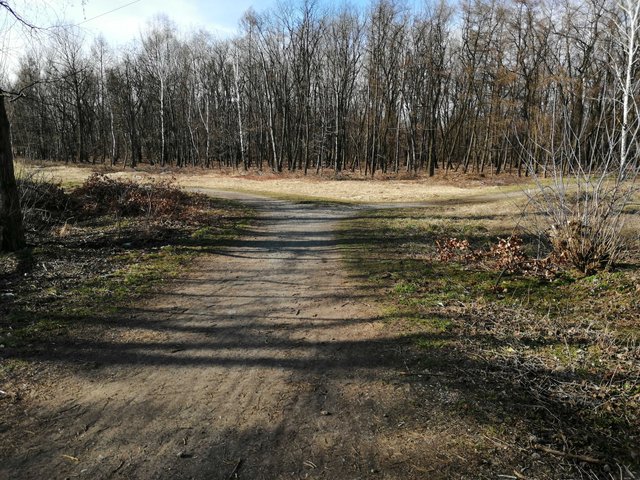 mną nikt nie szedł i pstryknąłem kilka fotek. Jak widać, droga była pełna problemów.
W sumie obszedłem park dookoła i wróciłem do domu.



17010