Wczoraj rano pierwszy raz w okresie jesiennym temperatura powietrza spadła poniżej 0 stopni Celsjusza. Miałem przez to problem z otwarciem drzwi od samochodu, kiedy chciałem zawieźć córkę do przedszkola. Wilgotność była tak duża, że auto całe było pokryte lodem. Po kilku chwilach prób, udało się jednak drzwi odtworzyć, jednak wiem, że trzeba będzie nasmarować specjalnym środkiem uszczelki w drzwiach samochodu, żeby ten problem już się nie powtórzył.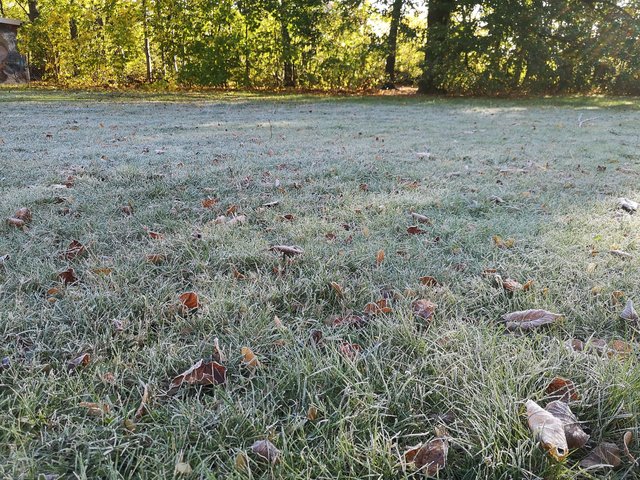 W każdym razie wczoraj musieliśmy z żoną ponownie wybrać się na zakupy i przygotować się do wyjazdu na długi weekend do Polski. W związku z tym, że dzisiaj (31 października) w naszym landzie jest dzień świąteczny (dzień reformacji) i wszystkie sklepy są zamknięte, wczorajszy dzień był idealny na zakupy.
Musiałem dokupić olej do samochodu, płyn zimowy do spryskiwaczy (bo też nie miałem) i planuję wziąć ze sobą opony zimowe, żeby w Polsce dokonać przy okazji wymiany, bo jednak w Niemczech taka usługa wychodzi bardzo drogo, a z chęcią dam zarobić lokalnemu "oponiarzowi" w moim rodzinnym mieście.
Dzisiaj mimo święta będziemy dalej przygotowywać się na wyjazd. W sumie jeżeli chodzi o zakupy, to można podjechać do Berlina (15 km), tam już tego święta nie ma i to jest normalny dzień roboczy, tak samo jak 1 listopada.


12655