Happy Thursday!
Hoooraay! It's weekend!
Another week just past. It was a hectic day today, but I was more eager to look forward for the weekend and managed to clear my office desk and mails just in time.
Look who's also enjoying the weekend.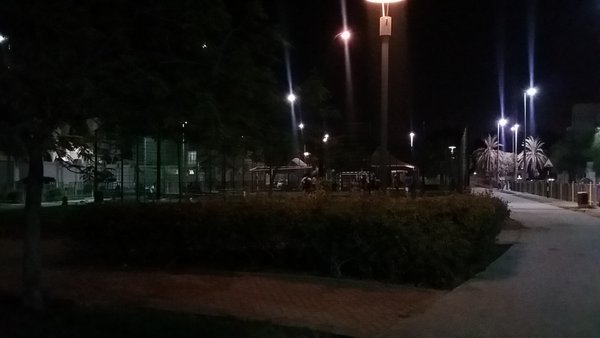 Young boys playing soccer.
Ok. Sorry for the blurry photo. Haha. Can I blame it to the bad lighting at the playground? 😅
School boys were all over the playground, having their own rounds of basketball, volleyball, soccer and cricket.
Why not? After a week in school, then it would be nice to relax and play right?
There was even a group of young high schoolers in one basketball court who brought their own portable speaker and played loud music while playing hoops.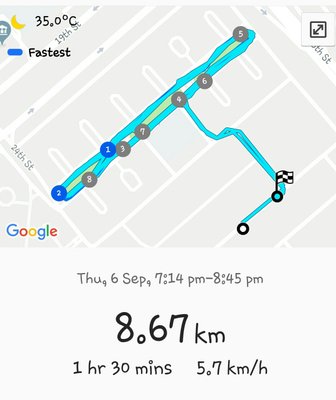 I covered over 8.6kms in 1.5hrs
As I went around the playground, I ran past by these group of youngsters several times. I could hear my rusty joints squeaking but the cussing and swearing of these boys were louder!
$#@*#&';$😲😞
Like, why?! Where have all the manners gone?
Once again, I was assured we made the right decision to homeschool.
Anyone who has not homeschooled would question the socialization aspect of homeschooling. I used to. My parents and friends ask me about it too.
When I started to research about homeschooling a year ago, I found different views and opinions. Then I attended a homeschooling seminar...
"How sure are you that the socialization your child needs can be found at school alone?"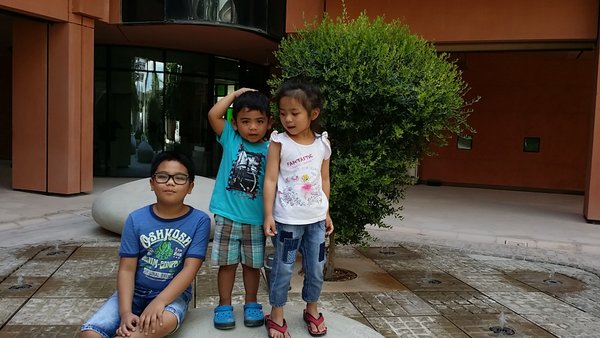 @divinekids on a field trip.
For all we know, kids can pick up on a lot of bad influences from their peers at school. They try to act cool and blend in with the majority. Others even get exposed to bullying-- either they get bullied or they are the smarta*$es who bully. Who knows?
But if we keep our kids in our close watch, or we know who they are with, then we are more in control of the kind of socialization they get.
Isn't dealing with your siblings, cousins or playmates at church socialization?
I'm not generalizing. Those kids definitely know they are saying bad words but they perhaps think it's cool. Right now, as a parent, I just hope my children will not talk like that. And it's up to us to see to it they won't.
❤️️ Arlyn



banner by @enginewitty


14316

Dancing, Jogging, Moving Around Office, Walking