As I mentioned in my previous post, it was more serious for @ghie16 and I today. We promised to finish 7kms in 1.5hrs and we did. Actually, 7kms in 1:12. We then spent the remaining 18 minutes planking (ok, she only. Haha), stretching, kicking, etc.
It is actually more fun to run with someone.
We kind of pushed each other, reminded each other of our goals.
Some times when we slowed down, we took pictures. Haha.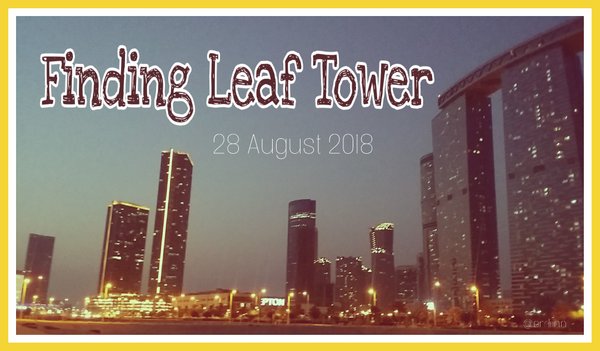 Can You Spot the Leaf Tower?
Ghie has been speaking about Leaf Tower from the first day we went to Al Reem Island to jog. I actually didn't know anything about the place. Never been there before.
Not that we wanted to go there. She was just curious which one was the Leaf Tower from amongst the buildings that seem to be sprouting everywhere in the island.
Finally, today, on our way there, we found it! It has a huge ad signage on the face of the building stating that it is for lease.
No big deal. Haha.
This one is. 😅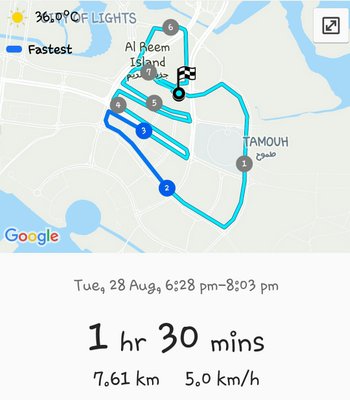 Screenshot of our route from the Samsung Health app on my phone.
Look at the area we covered. If it were just me, I would not wander about too far like that.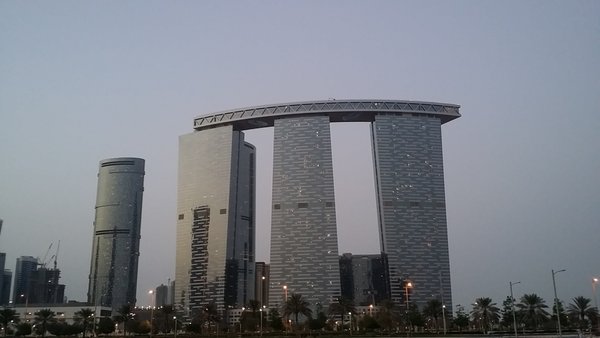 Arc Tower from another angle.
We also made a round at the Boutik Mall, the Sun and Sky Towers and found this,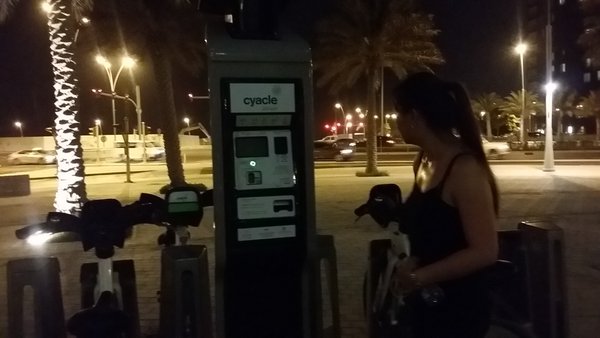 Bicycle renting station.
They charge by the hour or for the whole day. The bikes seem too heavy though, I don't think I'd like to try. Haha.
But I am still thinking of cycling but maybe at the Corniche with the kids and hubby @kennyroy.
Next week, @ghie16 and I are planning to shift to morning workout again. Her boss will be back from the holiday while @kennyroy will also be working so it's gonna be busy at home after work. We also need to fetch the kids early from their nanny so it's really just gonna be mornings for me.
That's next week. In the meantime, it's Al Reem for the two of us.
The weather is also perfect. I love it! 😍
And good news! My phone is no longer on safe mode. 😉
❤️️ Arlyn



banner by @enginewitty


10902

Jogging, Moving Around Office, Running, Walking