Weekend Over!
It's just been mostly catching up with sleep and laundry over the weekend. 😅 I was left alone with Little Monster the whole day yesterday so we just goofed around, watched TV and slept. No workout for mommy.
My body is asking for rest but my brain is telling me otherwise.
If the brain is saying I can, then it means my body can, right?
As I had been a "naughty girl" yesterday, ate loads of calories and never shook them off, I decided to go out for a quick exercise earlier this evening.
Before that though, I first baked a carrot cake.
Healthier Carrot Cake?
Is there such a thing as a "healthy" cake? Well, this maybe slightly healthier.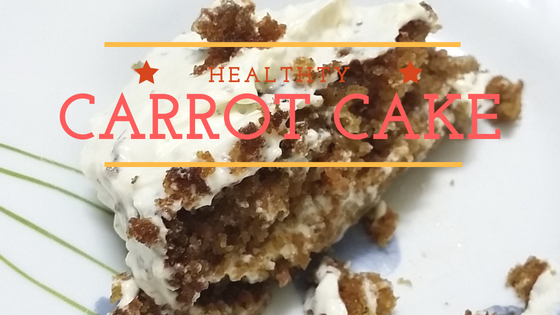 How do you define a "healthy" cake?
I modified the recipe a bit.
I referred to this carrot cake recipe I shared some time back but instead of all purpose flour, I used oats flour.
Honestly, it was because I ran out of flour that I tried to look for alternatives. So I have this quick cook oats in my pantry and just used the grinder of our blender to pulvorize it into powder.
As for the cream cheese topping, I added low fat yogurt instead of lemon zest.
Would that pass for healthy? 😆
I thought it would not form, having used oats flour but it formed nicely, yummy and moist.
Even Little Monster cannot resist. Haha.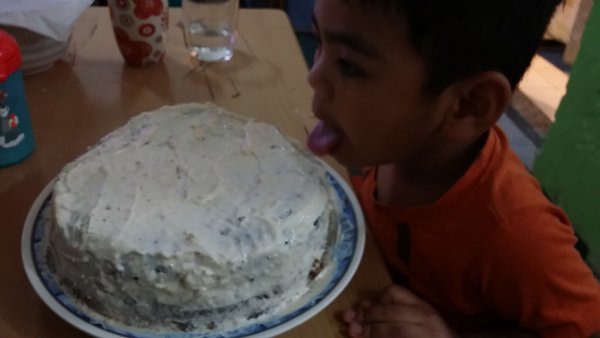 Sneaky Little Monster
Enough Cheating
So to feel less guilty, I dragged myself out, including Kuya. We were pleased to find that the basketball courts were empty. We had a chance to do some dribbling and shooting exercises.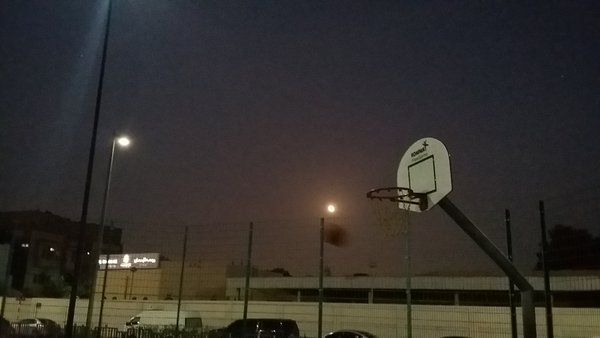 Bright moonlight while playing hoops!
In between shooting and chasing the ball, I also jogged a few rounds around the playground, still conscious of the pain on my leg.
As usual, Kuya left before me but at least he practiced for an hour.
I finally completed my 1.5hrs workout target but covered a short distance of 6.5kms only.
Oh well, still ain't bad. What do you think?
❤️️ Arlyn



banner by @enginewitty


10834

Basketball, Jogging, Walking