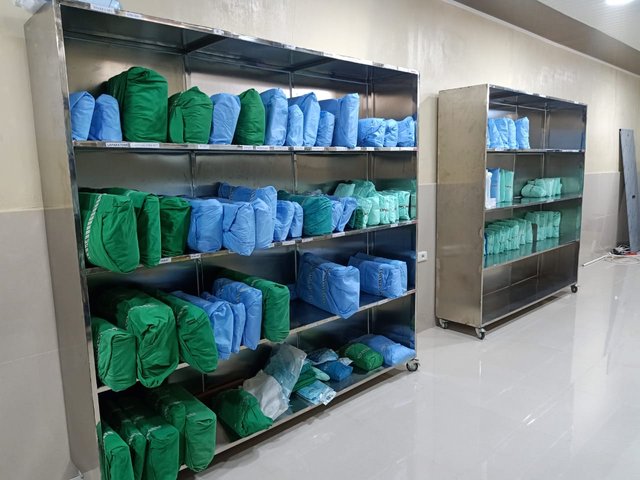 In the context of facing hospital accreditation at the beginning of December 2019, our hospital is intensively strengthening the implementation of programs and activities that have been planned. To ensure that all programs have been carried out and run according to established rules, it is necessary to form an internal team of assessors whose job is to supervise and guide so that the programs that have been declared can be run.
Today the internal assessor team conducted a review of the Laundry Installation to see their readiness in facing accreditation and also to find the obstacles they faced in implementing the program that had been declared.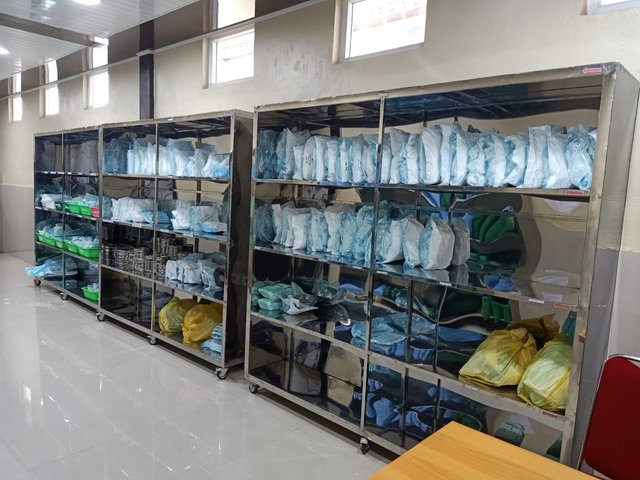 From the results of monitoring and interview with some of the staff there, the Laundry Installation is very ready to face accreditation, the program they planned has been running above 90%. One of them is in the process of sterilizing consumables and the process of cleaning linen that has been used. The arrangement of the dirty linen and the clean one is also very organized.



5170