View the original post on Musing.io

This is a good question. For many people money, wealth, material possessions, etc. are assets while lack of these things, loans, responsibilities etc. are liabilities. But I think differently. No one is perfect in this world, so am I. Every person has some qualities and also some shortcomings. Likewise, I have some qualities that are my asset and my shortcomings are my liabilities. I am a fun loving guy. I hope my readers would like my qualities as well as my shortcomings.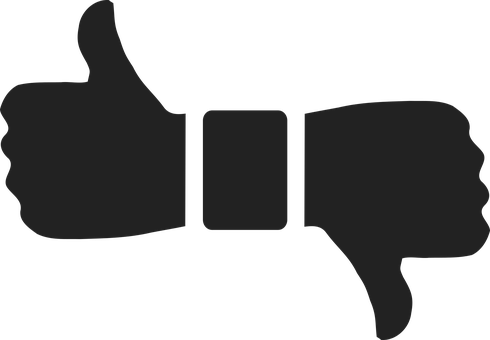 (Image source: Pixabay.com)
                                                                                                     Assets
My mind: My brain is my asset. I am nothing without it. I have been given a productive brain and I am able to use it. (How would I have made this post otherwise?)
My body: Can one exits without a body? (If you can, please contact me!)
Passion for learning: I always try to learn new things and hone my skills. This makes me not only a successful person but also a better person. It is very important to learn a new skill and hone the gained one. One, who is not skillful, can never be a successful person. I know driving, playing various games, yoga, meditation, drawing, cooking, singing, photography etc. and have knowledge of computers and internet. These skills are my asset. I can learn even from a child. I don't let my ego to stop me from learning. 
Craving for knowledge: I always try to gain knowledge. Reading is my hobby. It helps me to increase my knowledge. I think nothing can be more useful in our life than the good books. Whenever I find time, I read books, magazines and newspapers, etc. I have a good command over many subjects like science, mathematics, history, geography, computer science, laws, politics, business and economics. (Sometimes you have to bear with my posts on these subjects.) Internet is a great method of learning and gaining knowledge. Q&A platforms viz. musing.io is very helpful in this area.
Writing good blogs: I have been very active on Facebook and other social media platforms. Now, I am using this skill to get an advantage on Steem platform. I am getting a good response from the fellow Steemians.
Listening capacity: I don't interrupt people when they communicate with me. I give them ample time to express themselves. People come and express their feelings freely with me. I never discourage them. With this capacity, I could help many people when they were in trouble.  I don't lose my patience. I keep my patience in many situations. Cool mind helps me to solve problems. (Can I afford to be impatient?)
Problem solving attitude: First I try to understand the problem. Then I analyze it, assess the choices, make a plan and solve the problem. (I think everyone do the same thing.)
Empathetic mindset: I am a kindhearted person. I cannot bear injustice towards anyone.
Apart from these characteristics and qualities, my family, my friends, my relatives, my pets, etc. are my biggest assets. I cannot live happily without their love and affection. 
                                                                                                        Liabilities
Laziness is a big problem of me.  I am a lazy person. It really cost me a lot on many occasions. I also do little physical work which is very dangerous for me as it can lead to many problems like obesity, diabetes, etc. I am spending too much time on net. I also smoke and drink. This is very bad for me. (Can somebody offer me a chilled beer?)
Sometimes, my kind behavior becomes a problem for me. Some people have duped me for my kindness. Too much goodness is also a bad thing. (Silly boy!)