@savemax, @randumoonnid, @onnurandid and whatever accounts that poor guy will create in the future, are spreading lies about smartsteem.com - the project I've been working on and put my heart in for the last half a year.
Smartsteem takes quality of content serious and blacklists users who are abusing the system.
@savemax is one of them: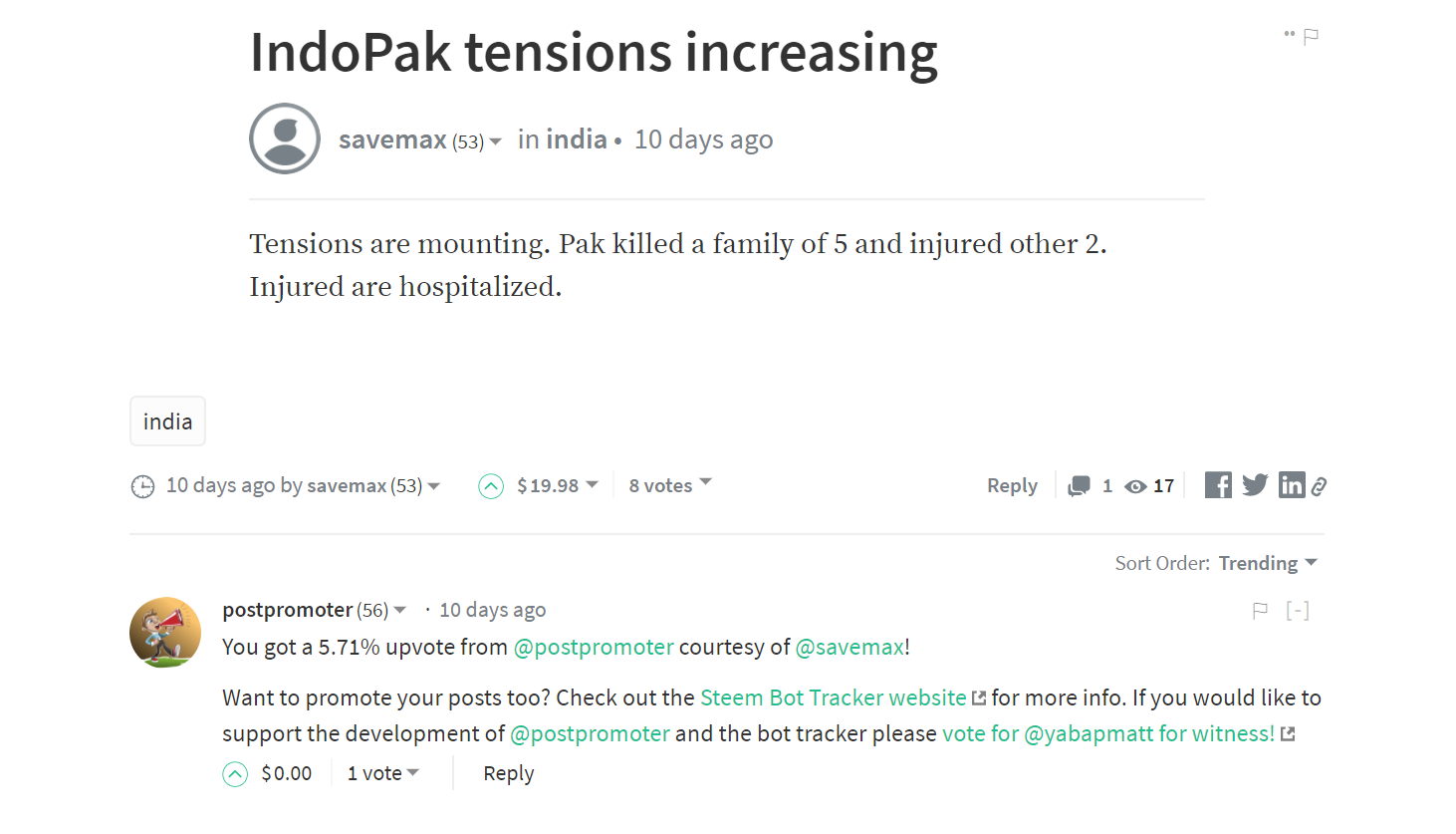 ---
It seems that he has made it his mission to bring down smartsteem...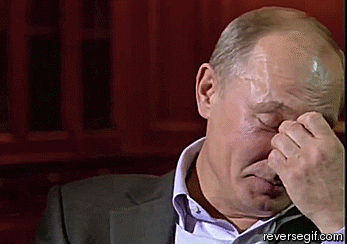 How funny this might sound - it's also sad because the last thing I want to deal with are lies from a sad little guy who isn't able to handle getting blacklisted.
So, he is sending memos like these out: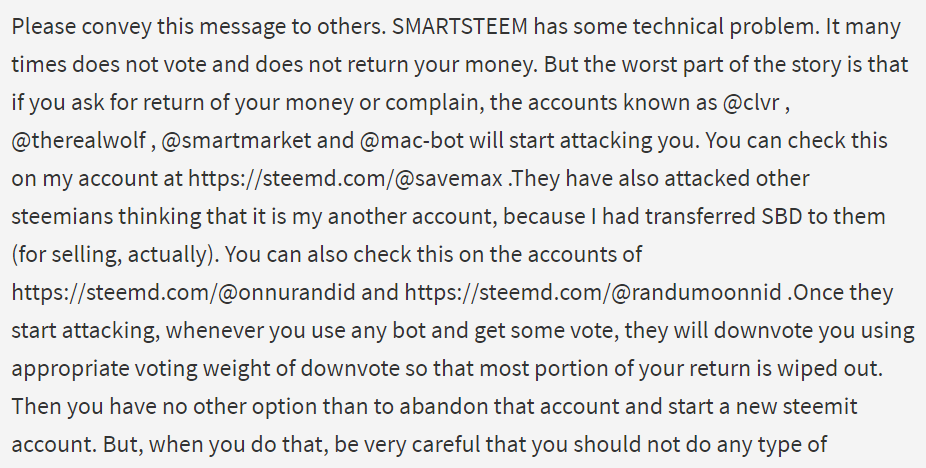 Now to get facts straight
@therealwolf and @smartmarket started to automatically downvote & comment once I noticed that he was spreading lies with more than 20 posts & comments. (https://steemit.com/@savemax/comments)
@clvr initially downvoted because he disagreed on the rewards @savemax received.
@mac-bot is an anti-spam bot maintained by @patrice. (thank you patrice!)
@randumoonnid is another account of that guy, which was supposed to be used for similar posts. Got even flagged from steemcleaners.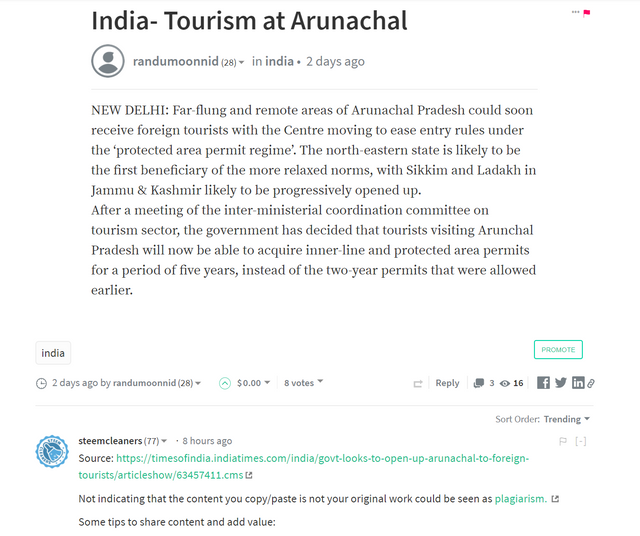 Additionally, no money has been held back by smartsteem and he isn't able to give out any proof about that.

---
So, if you get a message similar to the above - just ignore it.
Smartsteem is continuing the fight against plagiarism and spam!
If you care about the quality of content on Steem: then please join us - https://smartsteem.com

---
This also shows me that we need the option to automatically hide and report spam-transfers.
I'm not completely sure if this has been already implented, because there was a time where transfers were getting hidden in the wallet from people with negative reputation.