I am not sure who this is, and they may or may not be linked to the Steemit Defense League, but today I stumbled across somebody on Microworkers who is paying 20 cents each to get people to turn over their account information. This is part of a pattern my last two posts have also written about. The last two times I have found something like this it has been somebody clearly linked to the Steemit Defense League, but this is a different user.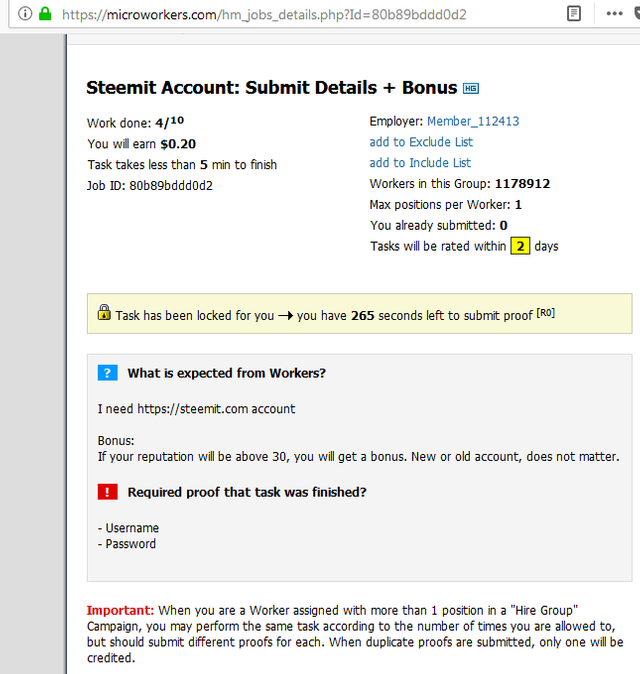 Here is the available information for that user. I will keep an eye out to see if they buy more accounts: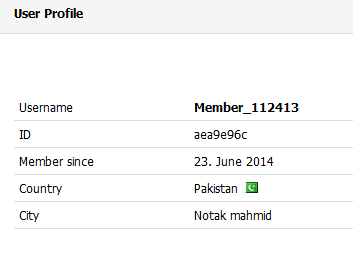 In my opinion something must be done to stop this from continuing. Probably we all need to contact Microworkers to complain about this, and Steemit leadership should be doing so as well. If this keeps going it could destroy the site. Especially since this person is offering a bonus if the account has over 30 reputation. This is especially dangerous because it will be very difficult to identify these accounts as bots. Obviously they will have prior unique activity. This is a huge danger to Steemit if it not curtailed.