The comedy series has quickly become something that I have learned to appreciate very much, especially because they allow me to have a good time with uncomplicated funny stories whose sole purpose is to entertain. One of the series I've been watching the most lately is undoubtedly Speechless; a comedy series about the life of a super intense and controlling mother who has a very peculiar family where the most normal member is a young paraplegic, yes, the least normal is the most normal.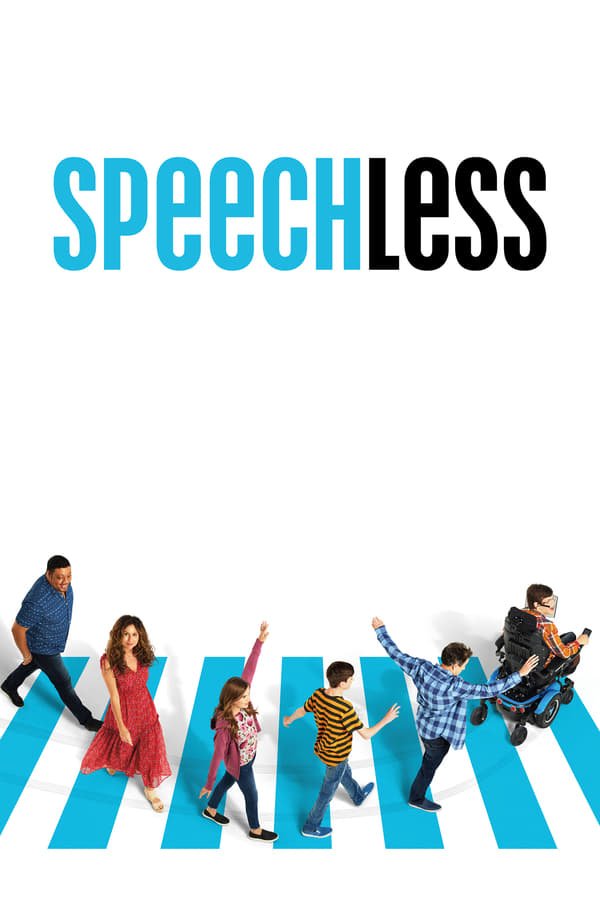 Source
The Story.
Speechless is a fresh, funny and entertaining series that, as I said, takes us through the funniest and craziest moments of a super peculiar family that has no control or filters when it comes to doing things, a family that has a very special member; a paraplegic boy who is determined to be a film director and who constantly films all the crazy adventures and highlights of the family. Like any typical sitcom this series allows us to have a simpler and uncomplicated look at different aspects of life without making fun of them, what I mean is that one of the strongest points of the plot of this series is that it takes complicated subjects such as segregation and bullying and recreates it in a comical environment that makes it more digestible and in many cases even less intense than it is. The series often focuses on speaking to us from the same subject from the different points of view of other family members so that we have a more entertaining alternative to things that happen in the real world.
It is really great to see how at the same time that the plot focuses on a young paraplegic's struggle to act and be treated normally, it also lets us see his evolution in an environment controlled by a super intense mother who constantly presses him to do all kinds of things, yes, not even being a paraplegic saves you from the torments that sometimes a mother exerts on her kids.
The whole atmosphere of the series is constructed in a spectacular way to highlight the most serious moments in an entertaining and comical way so that we can appreciate them and enjoy them more. Basically the series could be defined as a great fusion between dramatic comedy with many touches of mockery and social satire to relax the whole atmosphere of the series.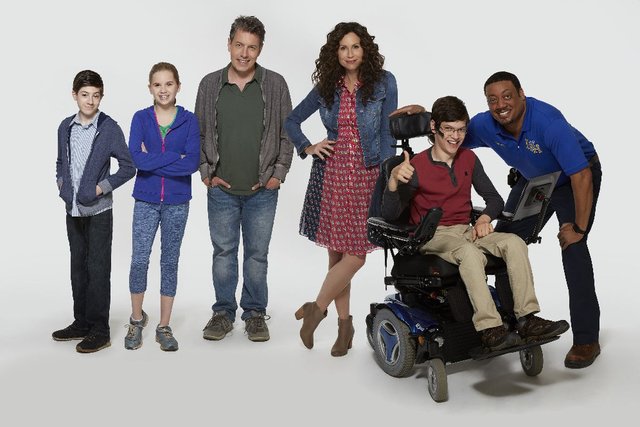 Source
Personal Review.
This is a series that relaxes me, amuses me and in many moments even makes me reflect on some complicated subjects, since it exposes them in a wonderful way through a subtle and satirical comedy that makes all the tone of intense and super dramatic subjects go down and we can appreciate them for what they really are, common situations that although intense could happen to anyone. Without a doubt what makes this series great is the way in which humour is built to focus on both situations and characters, allowing no one to stand out more than the other and thus create an entertaining atmosphere around almost any dialogue and situation.
For me this is undoubtedly one of the best comedies there is today, because it has no pretensions, is not a series that wants to give constant twists or change its essence, the series keeps its atmosphere entertained through all the chapters allowing the characters to mature and become increasingly better, increasingly more comical and especially more different from anything we have seen. Including a sick person as the main focus of entertainment and comedy is a great move that shows that going outside the usual standards is fine as long as the product is developed carefully.
In short, a comedy that I never get tired of watching, and that constantly gives me exciting and super entertaining moments.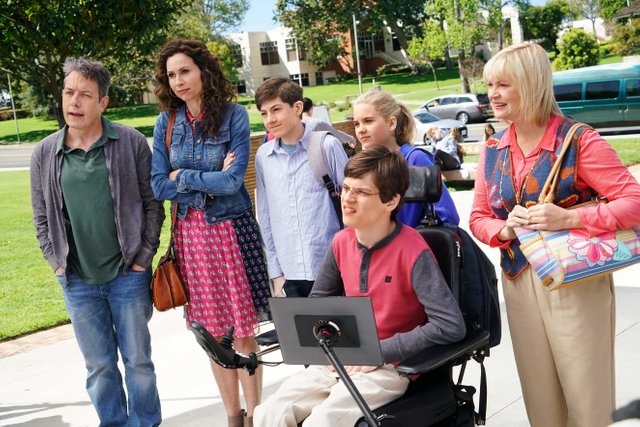 Source
---
My Review: 7,7/10