Check out this award winning comedy-drama series called "This is Us"
This is us is an emotional family drama about the life and times of the Pearsons. I started following the series five weeks ago and have gone through three seasons already. The series was hosted on NBC network and has already been turning heads around the World.
The show has been a huge success and has been nominated as the best TV series in 2017 and 2019, while various members of the cast have been nominated for the Golden Globe and Primetime Emmy like Mandy Moore and Chrissy Metz who both received Golden Globe nominations for Best Supporting Actress, while Sterling K. Brown, who plays Randall Pearson, won an Emmy award in 2017 for his performance in the series, to name a few. The fourth season started on the 24th of September.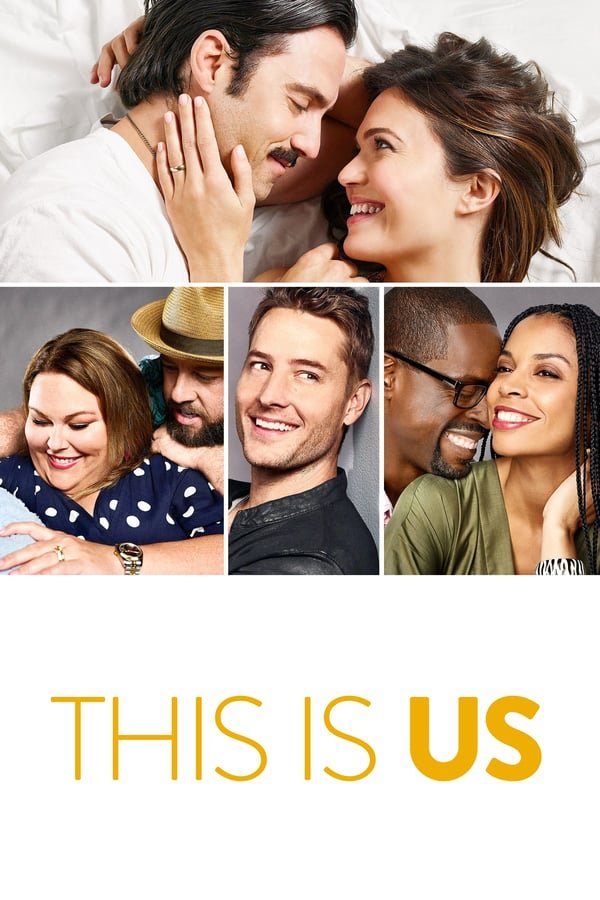 source
The story focuses on the life of 5 different individuals, swinging through different periods of their lives and giving reasons for certain difficulties they experience in their present life. Sometime in the 70s, Jack and Rebecca Pearson were expecting Triplets, unfortunately for them, one of their babies died but as fate would have it, a black couple that had a baby on that same day put their child up for adoption and he got adopted by the Pearson.

Kevin, Kate, and Randal were effectively raised as triplets in suburban America. The story depicted the parents as loving and understanding, constantly trying to provide and help the children in any way possible. Underneath all the happiness and love though, there were some niggling issues in their marriage and some deep-rooted problems that affected the children as well.
Jack Pearson, played by Milo Ventimiglia played the character of their Father. He was a mustache wielding, ex-soldier and always cheerful. We can say he was the model American Dad; an overly indulgent and loving man. Underneath this veil of happiness, kisses and jokes was an alcohol problem that eventually caused problems in their marriage. He died while the triplets were still teenagers and this left some permanent mental scars in the lives of the family.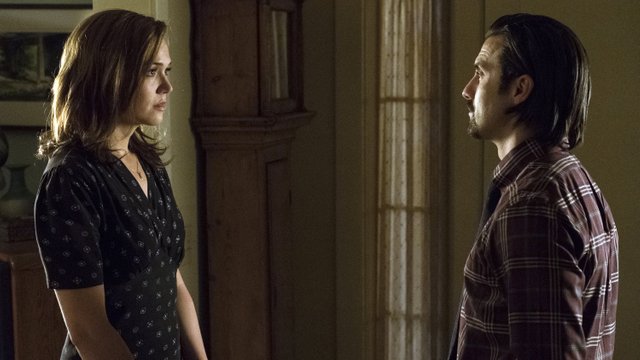 The wife of Jack was Rebecca, played by Mandy Moore. She played the Yin to Jack's yang when it came to raising the children. Despite how perfect their marriage seemed, more often than not, tough decisions and the stern hand came from her. This led to built-up resentment from their overweight daughter, Kate, who always felt she was not good enough around her smoking hot mum.
The eldest of the triplets is Kevin who is currently an actor that can't sustain a relationship and also struggled with the same drinking problem his father and grandfather struggled with. His relationship with his mum took a hit when she decided to marry their Father's best friend 13 years their father dad. He was the typical Hollywood jock in highschool; talented American football player, dated the pretty cheerleaders and had his head in the clouds. Everything changed after he had a knee injury that ruled him out of playing football and getting into a good university as well because he wasn't all that bright academically.
The second of the triplets was Kate, who was particularly fond of their father. Despite constant love and attention from her family, Kate struggled with herself because of her weight and this affected her confidence and belief in her own ability. Her relationship with her mum was always on the rocks because she felt intimidated by her presence and this is despite her mum's constant attempts to be close to her daughter.
The third and final piece of the family is Randal Pearson, played by award-winning actor Sterling K. Brown for his role in this series. Randal seemingly seems like the black sheep of the family with no racial undertone meant. Despite growing up in a happy environment filled with love and understanding, Randal constantly beat himself up and always felt like he had to do more than everyone else. This aspect of him seeped into his adult life and causes stress related mental breakdowns. He's the only one that managed to get a stable job, married, two children and something close to a stable life. He still struggles with anxiety, stress, and dithering.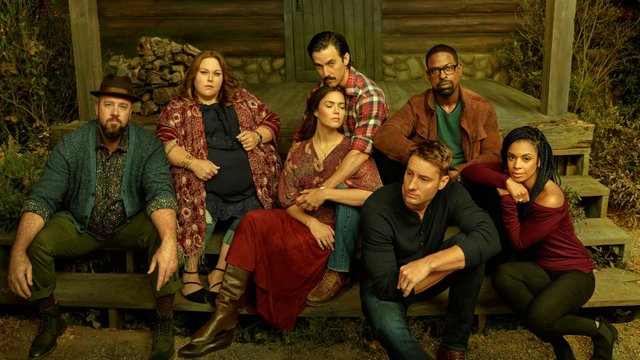 I enjoy how the story jumps through different time skips and tries to rationalize how people behave the way they do. I also like how the story gives you just enough information about the secondary characters to understand their rationale. Despite everything they go through and all their differences, there's a strong bond that exists between all members of the family and even if Jack died over 20 years in the past, his influence in their lives still shows. This is an awesome family series I encourage you to watch with your loved ones.
Rating- AAA
Moviedb Link- https://www.themoviedb.org/tv/67136-this-is-us
You can also find me on;