#7daypositivitychallenge-Day 5: Eid Al Fitr "Eid Mubarak!"
Pixabay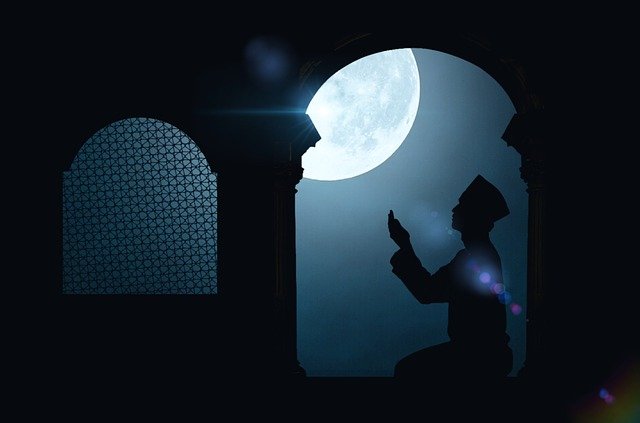 Hi! My fellow Steemians, on my 5th day in #7daypositivitychallenge, I would like to share how grateful, thankful and blessed I am today, during Eid Al Fitr.
---
Eid al-Fitr is an important religious holiday celebrated by Muslims worldwide that marks the end of Ramadan, the Islamic holy month of fasting (sawm). This religious Eid (Muslim religious festival) is the first and only day in the month of Shawwal during which Muslims are not permitted to fast.
Source:Eid Al Fitr
Eid prayers and charity giving is observed during Eid.
Eid al-Fitr is a Feast of Breaking the Fast after a 29 or 30 days of dawn-to-sunset fasting during the entire month of Ramadan.
I and my baby Siti Maisha are the only Muslims in the family but it does not mean we can't feel the essence of Eid Al Fitr here in Philippines. I do not need to prepare so much food, We just celebrate by having an Eid prayers.
Eid Mubarak to all brothers and sisters all over the world. May we all have a peaceful, healthy, and blessed living with our loved ones.
---
I would like to invite my friends kuya
@atingis ate @baby07, sir @aricheta to share and express their positivity in life.
7 DAYS POSITIVITY CHALLENGE
The rules:
• Write a post about something you have to be positive about today - this could be anything from being thankful for your current situation, someone being nice to you, being thankful for your friends and family, or even being thankful for the opportunity you have been given here on Steemit - just keep it positive :)
• Do this for 7 days in a row if you get nominated.
• Mention three people who should do this on each day.
• Tag it with #7daypositivitychallenge and include these rules at the bottom of your post Include a picture of l positive (related to your story if possible.)
Tip: You need to put the # in front of 7daypositivitychallenge or it will not let you use the tag in Steemit.
Thanks for viewing my post.

I would like to thank @iwrite for mentoring me and for his patience.
I am very blessed and thankful to have him as my mentor. I would like to thank also, ma'am Daisy @purpledaisy57 for the guidance and being supportive.
Thanks and more power to Steemit Diversify Team!
---
Our mentor @surpassinggoogle has been very supportive of our group (STEEMITDIVERSIFY) and other groups too. Please support him as a witness by voting him at https://steemit.com/~witnesses and type in "steemgigs" at the first search box.
If you want to give him witness voting decisions on your behalf, visit https://steemit.com/~witnesses again and type in "surpassinggoogle" in the second box as a proxy.
Thank you very much.
I am grateful for that and for everyone who has helped me and my friends.
"Have a great and blessed day everyone!"