We started out as friends after I said
I'm not vying.
We're still the best of friends but now he's my other half.
I'm grateful for the best husband there is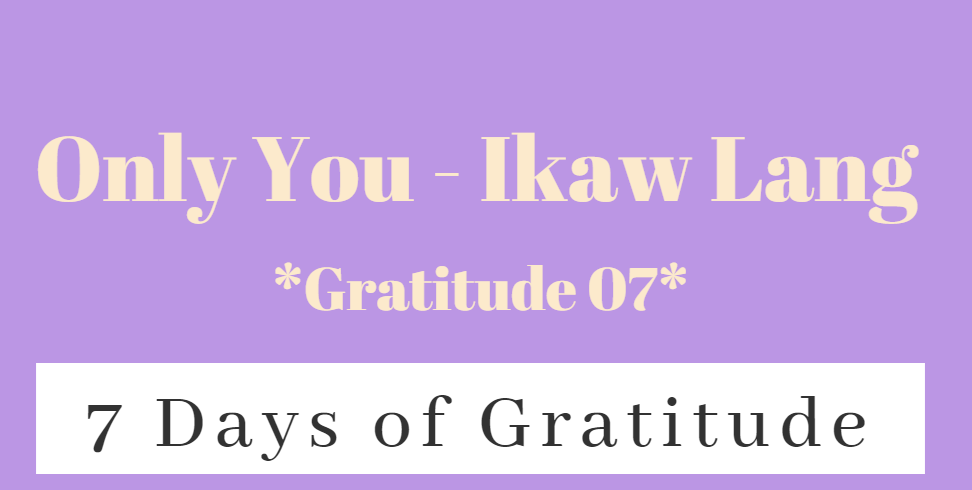 This is going to be in the blockchain, next thing closer to the covenant we have made to each other. I'm not going to write all the details but I will give you a glimpse of how we became friends and now husband and wife.
Thanks to the internet
God's hand must be on us to have met online - of all medium of meeting a partner in life. There are a lot of tragic stories about relationships starting off online. But we are blessed, we're the exception.
We started off as friends chatting about the Scriptures. I was hungry for the truth and he showed me chapters and chapters of truth. It was a revelation and still is today of how God's mighty hand covered me, covered him.

Love grew like I never expected and we made a covenant, it was just the Lord,
@iamstan
and I. We made a covenant even before we met. It is powerful, it is meant to be. We're not perfect but we're perfect for each other.
No, I wasn't after his money. He already told me he was poor and he's a carpenter. I didn't care. I was praying for a man like him and he came. In fact, he came all the way to the Philippines to meet me after we made covenant.
My dad said if we love each other to marry and we didn't need his blessing, but hubby insisted we needed his blessings, so he did. Soon after he asked for my dad's blessing, the doors started opening for us and it's just miracle after miracle.
Don't get me wrong, there were obstacles but we overcame!
The best husband and friend
We only have each other and our children. Everyday I'm thankful for him. He is the head of our home, the strength and muscle. He is not one to shy away from chores many think are a wife's chores. He thinks about us first, our happiness is his happiness.
I am blessed to have the best friend and husband there is. Who is strong and vocal, lives and walks the Scriptures. The best thing about him is when he makes a mistake he asks for forgiveness.
He changes diapers! He plays with the children, tickles them and tickles me. We gang up on him and tickle him back. Many family fun time. My dad didn't have anything to do with us when we were babies according to my mom.
He encourages me all the time and loves me like no one else did. He knows me so well, it's astonishing. I can never find another man like him. So I say
Honey, there's only you. Ikaw lang.
May the Lord keep us strong and have many years of blessings together.
Please accept this gratitude challenge mamas
Thanks to @homesteadinmama and @canadianrenegade for the nomination.
The rules:
Write a post about something you have to be positive about today - this could be anything from being thankful for your current situation, someone being nice to you, being thankful for your friends and family, or even being thankful for the opportunity you have been given here on Steemit - just keep it positive :)
Do this for 7 days in a row if you get nominated.
Mention three people who should do this on each day.
Tag it with #7daypositivitychallenge and include these rules at the bottom of your post Include a picture of something positive (related to your story if possible.)
Tip: You need to put the # in front of 7daypositivitychallenge or it will not let you use the tag in Steemit.
Join us!